'The Lady' Trailer And Shepard Fairey Poster: Luc Besson Tackles Political Resistance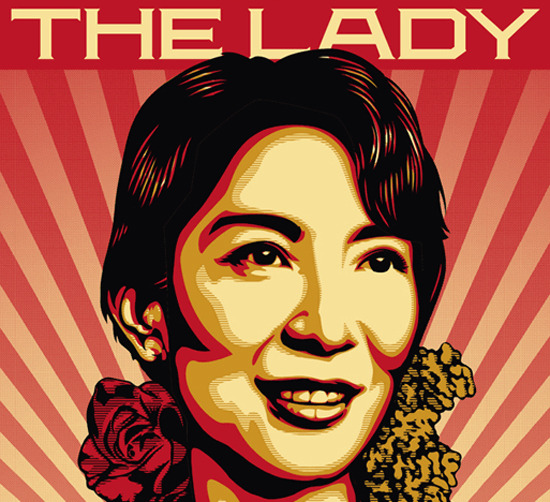 Luc Besson's latest film makes quite a break from what we've come to expect from the writer/director/producer thanks to a decade of making mostly cheap, visceral action films. The Lady stars Michelle Yeoh as Burmese revolutionary leader Aung San Suu Kyi — this is a real-life story of political oppression and resistance. The first teaser trailer, which shows Yeoh in character taking the stage in front of a throng of wildly cheering supporters, has just dropped. Along with it comes the film's first poster, designed by Shepard Fairey, based on his design featuring the real Aung San Suu Kyi. See both below.
Difficult to make any real call about the film based on that teaser, especially with that insistent music laid atop the footage. But I'm excited to see Besson do something a bit different — hell, a lot different. And since David Thewlis co-stars I can't possibly not check this one out.
The Lady premieres at TIFF. Yahoo has the HD trailer.
The story of Aung San Suu Kyi, the woman who is at the core of Burma's democracy movement, and her husband, Michael Aris. Despite distance, long separations, and a dangerously hostile regime, their love endures until the very end.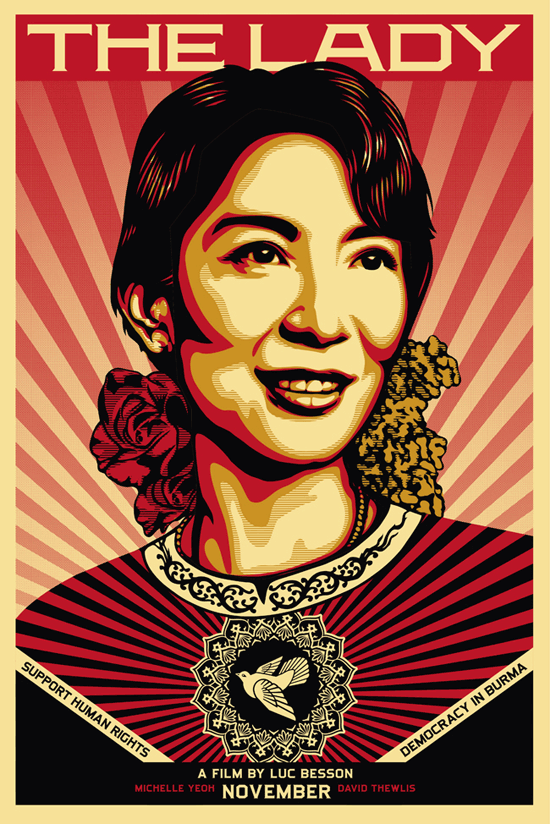 [poster via MCN]