Alex Winter Making A Napster Documentary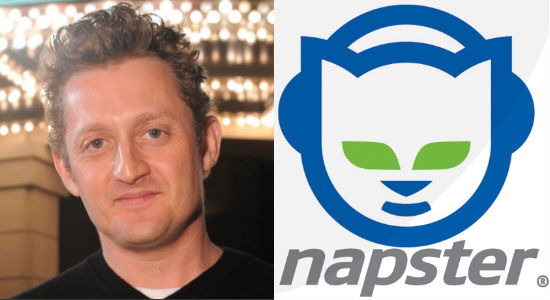 Alex Winter is making a new movie. Unfortunately, it's not Bill and Ted 3 just yet. Instead, Winter is getting back behind the camera to make a movie about the rise of fall of the legendary (or infamous, depending on how you look at it) music sharing sharing service Napster. Winter had been developing the story as a narrative screenplay for the better part of a decade but now, with the backing of VH1, he'll do it as a documentary. Both Shawn Fanning and Shawn Parker will be part of the project. Read more about it after the jump.Deadline broke the news of this upcoming film and spoke to Winter about it:
The rise and fall of Napster and the birth of peer-to-peer file-sharing technology created by Shawn Fanning when he was a college student, changed music to movies, and made possible everything from Julian Assange, WikiLeaks to the iPod and Facebook. It became an expression of youth revolt, and contributed to a complete shift in how information, media and governments work. And it is a fascinating human story, where this 18-year-old kid invents a peer-to-peer file-sharing system, and brings it to the world six months later.
In addition to the co-creators of the service, Fanning and Parker, Winter has already lined up several record executives and musical artists to participate in the film. No word if Lars Ulrich of Metallica, the man who was the figurehead for the music industry when they finally stood up against the company, will participate.
As someone who lived through and participated in the entire Napster saga – I was in college when it first came out so, yeah, you know – it'll be really interesting to see how all of these people who were at the epicenter of this important cultural and economic event look back on it over a decade later.