LOL: Real Life 'Zombieland' At Dorney Park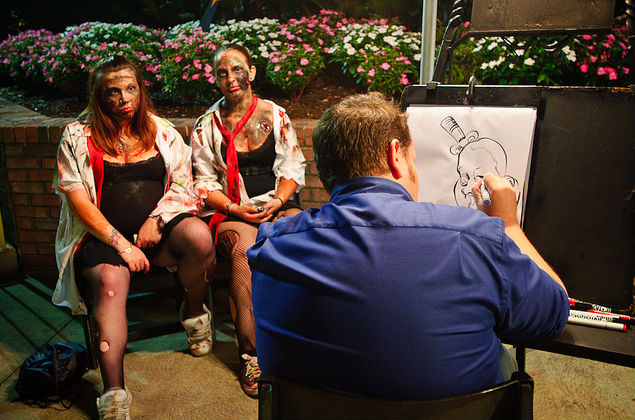 Who can forget the climax of Ruben Fleischer's 2009 film Zombieland where the main characters fend off an undead army at an amusement park? Attendees at Dorney Park in Allentown, PA probably had flashbacks to that moment last weekend when hundreds of people dressed as zombies came into the park hoping to break a world record. After the jump, see a gallery of images from the event and find out record they ended up breaking.
According to The Morning Call and Laughing Squid, members of the New Jersey Zombie Walk, Philly Zombie Crawl, and NYC Zombie Crawl broke the Guinness World Record for most costumed riders on a theme park ride, 330 on the roller coaster Steel Force. Here are some photos of the event taken by Eric Harvey Brown.
For more info and photos, click on literally any of the above links.