Will Michael Shannon 'Wear' A CGI Costume In 'Man Of Steel'?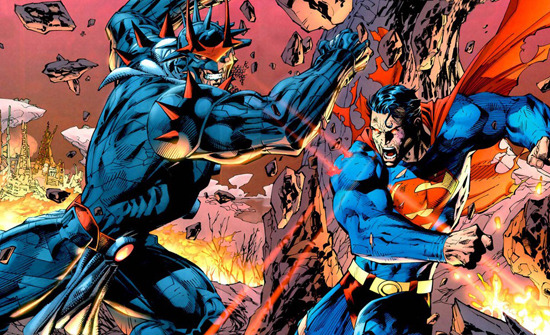 The first image of Michael Shannon on the set of Zack Snyder's Man of Steel — or what appears to be the first image — surfaced over the weekend. The rather distant shot shows a man who appears to be Shannon, dressed not in an outfit that resembles the known costume of General Zod, but in the now-recognizable uniform of actors that will be replaced or augmented with extensive CGI.
Does that mean we can expect to see a Zod that ditches the somewhat dumpy costume as seen in previous Superman films in favor of something a little more warlike, such as the armor (seen above) conceived by Jim Lee?
Warner Bros. made a somewhat pioneering effort to give Ryan Reynolds a digital costume in Green Lantern. That was a reasonable approach to the character, given the fact that his abilities are all manifestations of willpower, and so the costume could be something that 'appears' rather than one he dons. (If GL had a better script, I think people would have been more forgiving of the digital costume.) But why use CGI to create a costume for General Zod? Here's the image that surfaced this weekend, and which ran earlier today in Superhero Bits: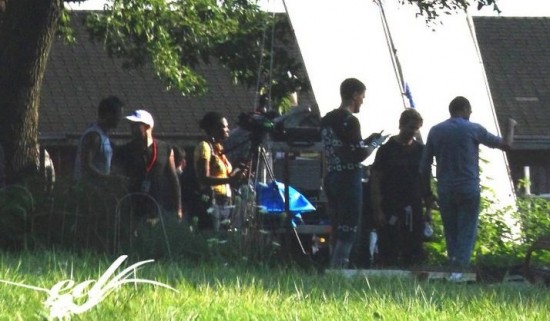 Now, we're supposing that either a) that is Michael Shannon or b) a stand-in. In either case, we're supposing that is indeed someone meant to be Zod, and that supposition is unverified at this point. So take that into account.
Here's Jim Lee's armored version of Zod, from 2004. If this is the route Snyder is taking, why not just build a practical set of armor? (Edit: As Jordan Lloyd points out in the comments below, I completely failed to consider the fact that much of the armor in the Iron Man films was added with CGI, so that could well be the direction Snyder is going here.)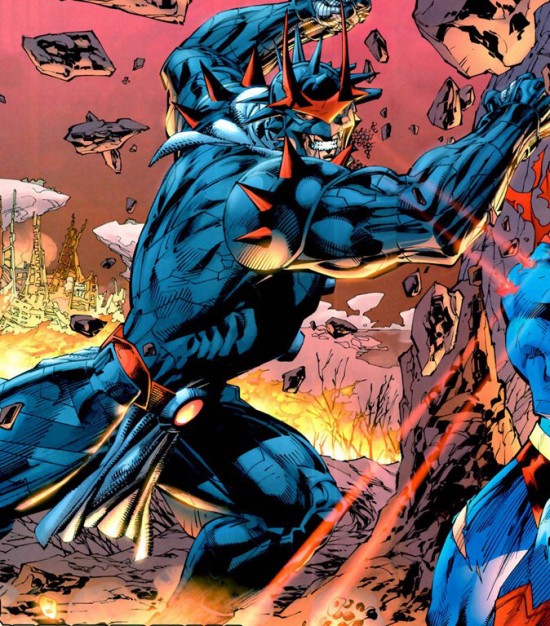 [h/t: Bleeding Cool]