First Photos Of Creature FX From 'The Thing'? [Updated]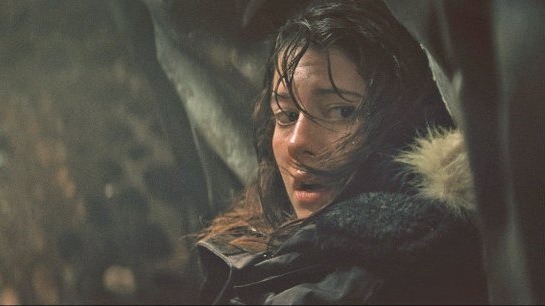 Update: While we were unable to confirm or debunk these ourselves, but Shock Till You Drop reports that "a sculptor on the show says [the photos] are not legit."  Original story and photos follow below.
As with any monster movie, one of the big questions surrounding The Thing, Matthijs van Heijningen Jr.'s prequel to John Carpenter's 1982 movie of the same title, is what the creature will actually look like. Sure, we know what it used to look like, in the 1982 film, but there've been nearly three decades of special effects technology advancement and changing public tastes since then — will van Heijningen's live up to Carpenter's original vision?
While we don't have photos of the finished product, we do have a look at some of the maquettes used for the film that give a pretty good impression of what the filmmakers were going for. If the end result succeeds in making these visions come to life, we're in for some wonderfully repulsive creature work. Check out the images after the jump.
[via Bloody Disgusting]
Van Heijningen's The Thing takes place in Antarctica days before the events of Carpenter's The Thing. Mary Elizabeth Winstead stars as a one of team of scientists who discover an alien spaceship buried in the ice. Inside is a creature that appears to have perished in the crash, but, well, you know how these things go in the movies.
Synopsis:
Antarctica: an extraordinary continent of awesome beauty. It is also home to an isolated outpost where a discovery full of scientific possibility becomes a mission of survival when an alien is unearthed by a crew of international scientists. The shape-shifting creature, accidentally unleashed at this marooned colony, has the ability to turn itself into a perfect replica of any living being. It can look just like you or me, but inside, it remains inhuman. In the thriller The Thing, paranoia spreads like an epidemic among a group of researchers as they're infected, one by one, by a mystery from another planet.
Paleontologist Kate Lloyd (Mary Elizabeth Winstead) has traveled to the desolate region for the expedition of her lifetime. Joining a Norwegian scientific team that has stumbled across an extraterrestrial ship buried in the ice, she discovers an organism that seems to have died in the crash eons ago. But it is about to wake up.
When a simple experiment frees the alien from its frozen prison, Kate must join the crew's pilot, Carter (Joel Edgerton), to keep it from killing them off one at a time. And in this vast, intense land, a parasite that can mimic anything it touches will pit human against human as it tries to survive and flourish.