This Week In Trailers: Deus Irae, For Lovers Only, Civil Indigent, City In The Sky, A Perfect Soldier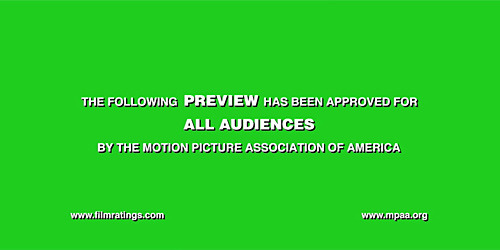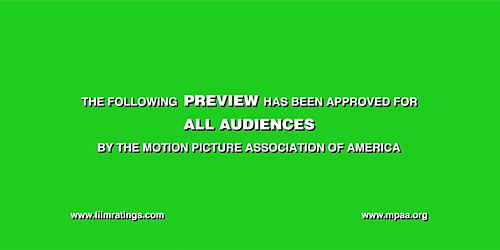 Trailers are an under-appreciated art form insofar that many times they're seen as vehicles for showing footage, explaining films away, or showing their hand about what moviegoers can expect. Foreign, domestic, independent, big budget: I celebrate all levels of trailers and hopefully this column will satisfactorily give you a baseline of what beta wave I'm operating on, because what better way to hone your skills as a thoughtful moviegoer than by deconstructing these little pieces of advertising? Some of the best authors will tell you that writing a short story is a lot harder than writing a long one, that you have to weigh every sentence. What better medium to see how this theory plays itself out beyond that than with movie trailers?Deus Irae Trailer
I don't know where things went from ho-hum to invoking the word "holy" in a two sentence expression many would blasphemous but this thing is absolutely the wildest trailer I've seen all week.
Argentinian filmmaker Pedro Cristiani only constructed a twelve minute short film of which you see before you one of the most strange and unexplainable combination of sights and sounds. From a priest who looks like he's ready to go toe-to-toe with some unbeliever to the sounds of a jazzy horn quietly pushing out some notes that don't seem to fit the tempo of the trailer there is a lot to account for when you see someone face down on the floor with their nose split wide open. I haven't a scholarly clue as to what any of this could mean, as it's coming from another culture but, man, when that woman looks up and sees the good Father with a lamp in his hand as a weapon that's when things go balls out and doesn't relent.
Padre looks like he's taking great delight in savagely beating a poor woman on a bed, my initial horror being that I was seeing something I would never post here but, as the lower jaw started to drip off its cutaneous layer of skin to reveal something more sinister, I completely jumped aboard the WTF bus with great glee.
This trailer gives you absolutely no indication what this is all about or how our protagonist knew something was amiss with this exorcism of sorts, but I have to imagine that at twelve minutes this would be more than enough to sustain your attention simply based on the insane, and wicked hardcore make-up effects, on display here.
For Lovers Only Trailer
Hmm, The Polish Brothers.
I remember seeing The Astronaut Farmer and finding it adequate. It wasn't great, I don't remember it being influential or resonant in any meaningful way, but it was a movie I remember as having an interesting story. It was the same for Northfork. And, if past performance is any indication of future returns, the trailer for their new film Be Cool doesn't seem especially enlightening in any shape or form. HOWEVER, I saw the trailer to this and, with an open mind, allowed it to try and sell me. It did for the sole reason that the Brothers seem to be out of the way if that makes any sense at all.
Their hand doesn't seem present in the moments we're sharing with this couple. I don't know who they are so they feel like real individuals, once you get past their gorgeousness, experiencing that kind of intense love/lust that is sui generis to flings of this nature, long before it's replaced by the commonalities of reality and repetition once that initial phase wears itself out.
These kids are just getting after it, not like sexed out horn balls looking to bump and dump, and it's endearing. Honestly, it would be real easy to go either way with showing them either way too interested in one another or not having any chemistry at all.
I was transfixed by the way their body language stayed constant throughout this trailer and never once broke the line between belief and disbelief; I believe them to be in a love that is honest as it pertains to these roles. Yes, they do look like they rolled out out of a Calvin Klein photo shoot but that's kind of the allure of romance, that you'll end up with a woman who looks like this, a man who appears to be confident enough in his swagger.
I know you can't expect a miracle when it comes to seeing what people have done in the past, expecting something completely different just because a trailer makes you think it could happen, but man do I want this to be the case here in the worst way possible.
Civil Indigent Trailer
I didn't know a damn thing about Pat before pressing play but you quickly become acquainted with the man with the barbed tongue shortly after getting through the first minute of this trailer.
So often, socially conscious films are about as interesting as someone giving a monologue using only cards pilfered from an old school card catalog about the subject at hand. This is the issue, it would say, but it wouldn't be worth even two and a half minutes of my time. However, directors Nicholas Corrao, David Hafter, and Peter Salomone keep things really interesting by showing the more animated side of social crusading.
Instead of being lulled into a sleep discussing a subject that everyone would tacitly agree is a social problem, homelessness in America, by showing a bunch of charts and graphs demonstrating why it is an issue in a society you have this guy who is doing that lifting with his attitude and passion. The politics, to be sure, are complicated and mired in the kind of C-Span Valium which could lull a pack of wide-awake eight year-olds into a momentary coma but the trailer makes short order of the real issue here and keeps the conversation elevated enough to be interesting and engaging.
The issue is, of course, homelessness in one city and how they are dealing with issues of tending to the needs of this portion of the population while also contending with the very understandable needs of those who think like those who fear casinos in their backyard:  that it will invite illicit activity, that it will be a blight with its attraction to those deemed unsavory. It's an even hand that's being used here to not only talk about what's really at issue and the one guy trying to not let politicos get one over on its constituency.
This is a doc that I could see do real well on HBO with its social conscious angle that also has a little sizzle to it. I know I stuck with the trailer and I'm sure I could stick with this if I was in my living room.
A Perfect Soldier Trailer
I am already loaded for bear on this one.
For those who have seen Roland Joffe's The Killing Fields know what part Cambodia played in a war that was spearheaded by the Khmer Rouge, a faction of individuals that were hellbent on genocide. What this documentary by John Severson looks to have captured, then, is what happens when the fog of war lifts and what happens to those who linger long after the mist has cleared.
This was one of those trailers that made me wonder exactly what I was seeing with regard to why this man that we see first, talking about his experience with murder and mayhem as a young boy, now an older man who seems to be diffusing landmines with what looks like a garden hoe. The way we linger just looking at this guy twist the knob on something inherently deadly you wonder what in the world he's thinking. To hear his thoughts later, it's not about the joy of peace but of the deadly thoughts that creep up on him in the quietest of moments.
A sad parade of those who have been ravaged by mines, men who are missing legs, hands, feet, pieces of their torso, it's enough to make you wonder just how many of these things litter the landscape.
The thing that elevates this from sappy, sentimentalist clap-trap is the admission from our protagonist about what he's going through in order to move past the atrocities that he, himself, participated in. His honesty and candor about feeling a gnawing force that wouldn't mind getting involved with some murderin' from time to time is not only chilling but sad. The trailer builds off that sadness and pivots forward in order to end things talking about the strength of hope and the possibilities of life through death.
Life finds a way to move forward and it seems this guy is going to be the walking embodiment of a land that hasn't much since the Khmer Rouge drifted away, leaving only the very real evil of sleeping warfare beneath the soil of those still among the living. As a history buff and appreciator of documentary film, there isn't a better advertisement for the aftereffects of a heinous war than this.
City In The Sky Trailer
I like that this is being brought to you by the London Film School.
Director Giacomo Cimini may not be a household name but there's promise within this trailer. There's hutzpah and real vision about a world that does not exist, yet, though the lens of a sci-fi enthusiast, you have something that most definitely could hold someone's attention for twenty-six minutes.
What's bold about this trailer is that not only do I have to get behind a cast of individuals I don't know or recognize, be comfortable accepting a world made real only through effects, but it also has to be able and inform some aspect of the real human condition if it aims to be anything more than just a story about some hunter/killer looking to shoot things up.
While it is daring to keep things vague, only giving slight hints about who these individuals are and their motivations, I do like that the pacing is steady all the way throughout and never once tries to pack together a bunch of cut scenes in order to make this short seem more action packed. True, some of the production elements look a little on the hokey side (can we retire the gas mask, retrofitted in any incarnation, as an acceptable means to denote someone who isn't on the side of Johnny Law?) but actress Valentina Izumi appears to be one of the best reasons to stick around for a little bit to see what she can do.
It's atmospheric and the music chosen fits right in with it's desolate aesthetic. The trailer does what it needs to and that's to raise interest in a story involving something not of this world but, hopefully, will be able to tell us something about the reality we live in now.
Note bene: If you have any suggestions of trailers to possibly be included in this column, even have a trailer of your own to pitch, please let me know by sending me a note at Christopher_Stipp@yahoo.com
In case you missed them, here are the other trailers we covered at /Film this week: