Possible 'Thor 2' Director Brian Kirk Circling Tom Cruise Project 'Paper Wings'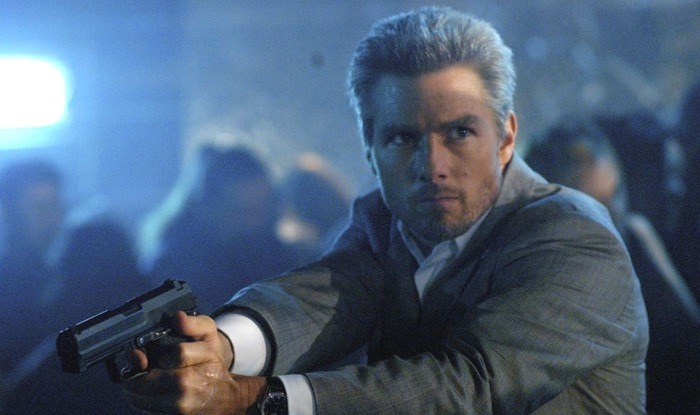 Brian Kirk hasn't totally sealed the deal for Thor 2 just yet, but he's eyeing another new project that could come afterward. Kirk has entered talks to direct a rodeo romance titled Paper Wings, which Tom Cruise is developing and will probably star in. Writer Leslie Bohem (Dante's Peak) and producer Marty Bowen initially developed the idea in 2005, and set the film up at New Line in 2006, but progress has been slow-going since then. The talks with Kirk are the first new development since a table read last year with potential stars Cruise, Will Smith, Anna Kendrick, and others. Read more after the jump.
Last year's table read included Milo Ventimiglia, Chad Michael Murray, Eric Dane, Tate Donovan, Tom Skerritt, Tom Arnold, Johnny Galecki, and Jenna Elfman in addition to Cruise, Smith, and Kendrick. Aside from Cruise, none of the actors were actually attached at the time, but if you feel like speculating on who else might star, that list seems as good a place to start guessing as any.
Kirk would be replacing Gabriele Muccino (The Pursuit of Happyness), who was attached to the project last year. Muccino was himself a replacement for Charles Stone (Drumline), who was originally set to direct in 2006. Cruise reportedly played a part in selecting Kirk to helm, and will be working with Kirk on the script.
Though Kirk has few feature films on his resume, he's had plenty of success on the small screen. Kirk's recent jobs include episodes of Boardwalk Empire, Dexter, Luther, and Game of Thrones. Although Variety doesn't mention when Kirk would fit Paper Wings into his schedule, it seems unlikely that he'd be able to fit it in before Thor 2, which is set for a July 26, 2013 opening.
Discuss: Is Kirk a good choice to direct Paper Wings? Do you buy Cruise as a rodeo cowboy?