Ridley Scott To Direct And Produce New 'Blade Runner' Film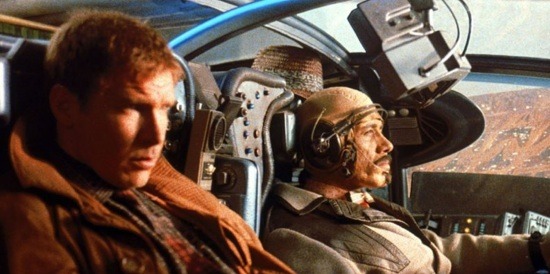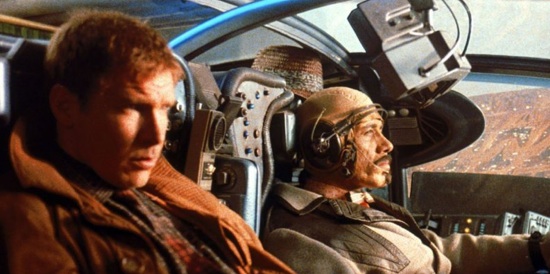 UPDATE: We've added the official press release after the jump.Briefly: Deadline is reporting that Ridley Scott will direct and produce a new installment of Blade Runner. They're not sure if it's a prequel or sequel. Read more after the jump.Back in March, Alcon Entertainment acquired the rights to make films in the Blade Runner universe. Those rights did not allow them to remake Scott's 1982 film, just make films around it, i.e. prequels or sequels. At the time, the filmmakers hadn't talked to Ridley Scott about their plans but that has obviously changed. Here's what they said at the time.
The 'Blade Runner' lore is kind of irresistible... And the extraordinary pace of technological advancement since the movie came out means that there are a lot of opportunities to do something fresh... The risk is not just getting a movie made but coming up with a story that really justifies coming back one to one of the great science-fiction stories.
Obviously, that's happened. And one has to assume Scott's experience in revisiting his classi film Alien, through the semi-prequel Prometheus, has probably left him with the confidence and good will to jump back into futuristic Los Angeles. One thing is for sure, the world of Blade Runner could look great in 3D and Scott has said he would never work without 3D again.
According to Deadline, there's no news on which way the story will go, be it a prequel or a sequel, and that means no word if Harrison Ford will be back. While doing press for Cowboys & Aliens, Ford did a few interviews where he showed awareness of this project so maybe he's been contacted. Many of these answers will certainly come with the hiring of a screenwriter. Prometheus, as we all know, started as a legitimate Alien prequel and then developed into sort of an Alien influenced side story of sorts.
This is incredibly huge news, don't you agree? Are you surprised that Scott wants to return to this universe? If it was going to happen, is there anyone better? And was does this mean for the handful of other projects Scott has been actively developing?
UPDATE: Here's the official press release on the project including a quote from the film's producers.
Three-time Oscar-nominated director Ridley Scott is set to helm a follow up to his own ground-breaking 1982 science fiction classic "Blade Runner" for Warner Bros-based financing and production company Alcon Entertainment ("The Blind Side," "The Book of Eli").
Alcon co-founders and co-Chief Executive Officers Broderick Johnson and Andrew Kosove will produce with Bud Yorkin and Cynthia Sikes Yorkin, along with Ridley Scott. Frank Giustra and Tim Gamble, CEO's of Thunderbird Films, will serve as executive producers.
The filmmakers have not yet revealed whether the theatrical project will be a prequel or sequel to the renowned original.
Alcon and Yorkin recently announced that they are partnering to produce "Blade Runner" theatrical sequels and prequels, in addition to all television and interactive productions.
The original film, which has been singled out as the greatest science-fiction film of all time by a majority of genre publications, was selected for preservation in the United States National Film Registry by the Library of Congress as being "culturally, historically, or aesthetically significant." The film was selected for preservation in the United States National Film Registry in 1993 and is frequently taught in university courses. In 2007, it was named the 2nd most visually influential film of all time by the Visual Effects Society.
State Kosove and Johnson: "It would be a gross understatement to say that we are elated Ridley Scott will shepherd this iconic story into a new, exciting direction. We are huge fans of Ridley's and of the original 'Blade Runner.' This is once in a lifetime project for us."
Scott is represented by David Wirtschafter at WME and David Nochinson at Ziffren Brittenham.
Released by Warner Bros. almost 30 years ago, "Blade Runner" was adapted by Hampton Fancher and David Peoples from Philip K. Dick's groundbreaking novel "Do Androids Dream of Electric Sheep?" and directed by Scott following his landmark "Alien." The film was nominated for two Academy Awards (Best Visual Effects, and Best Art Direction). Following the filming of "Blade Runner," the first of Philip K. Dick's works to be adapted into a film, many other of Dick's works were likewise adapted, including "Total Recall," "A Scanner Darkly," "Minority Report," "Paycheck," and the recent "The Adjustment Bureau," among others.