Alejandro Gonzalez Inarritu May Direct Revenge Tale 'The Revenant'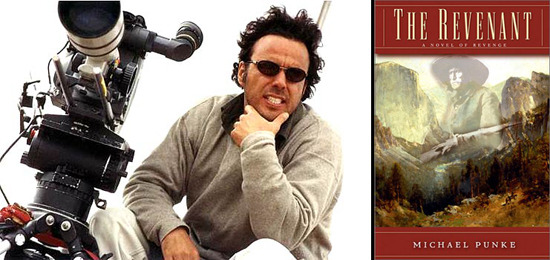 Michael Punke's novel The Revenant, a dire revenge tale set in raw 1800s America, has been in the hands of Warner Bros for almost a decade. John Hillcoat was once linked to the film, with Christian Bale said to be attached to star; prior to that Park Chan-wook and Samuel L. Jackson were linked. As you read more info on the tale of a man wronged and bent on retribution, you'll quickly see why either of those pairings might have been a great idea. But those configurations aren't happening.
There is a script by Mark L. Smith, and Akiva Goldsman is producing. And now Babel and Biutiful director Alejandro Gonzalez Inarritu is reportedly set to break out of the mode he established in those films by directing The Revenant.
The Wrap has the news, but not much more detail. It's a great-sounding story, though, and one while would keep some of Innaritu's characteristic interaction between characters, but present it in a very different setting. Reading the basics of the book, it's easy to see why Warners has been developing this for some time. If I had this property I wouldn't let it go, either.
Here's the book synopsis:
Michael Punke's The Revenant tells a story of nearly unimaginable human endurance over 3,000 miles of uncharted American wilderness, spanning what is today the Dakotas, Montana, Wyoming, and Nebraska. Based on the real life of fur trapper Hugh Glass, The Revenant recounts the toll of envy and betrayal, and the power of obsession and vengeance. Punke's novel opens in 1823, when thirty-six-year-old Hugh Glass joins the Rocky Mountain Fur Co. on a venture into perilous, unexplored territory. After being savagely mauled by a grizzly bear, his nearly lifeless body is left in the care of two volunteers from the company—John Fitzgerald, a ruthless mercenary, and young Jim Bridger, the future "King of the Mountain Men." When Indians approach their camp, Fitzgerald and Bridger abandon Glass. Worse yet, they rob the wounded man of his weapons and tools—the very things that might have given him a chance on his own. Deserted, defenseless, and furious, Glass vows his survival. And his revenge.