'Hysteria' Trailer: Maggie Gyllenhaal And The Invention Of The Vibrator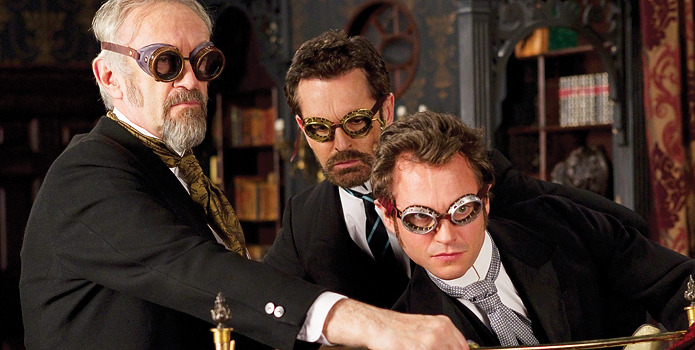 This is quite possibly the most absurd thing I've seen today, but also fairly cute and just a bit charming. The trailer for Hysteria shows the work of Jonathan Pryce, Hugh Dancy, Rupert Everett and Maggie Gyllenhaal in a period sex comedy about the invention of the vibrator. Or, to borrow a line from the trailer, "we are NOT going to take a dangerous electrical device and press it against a lady's most gentle areas." Actually, yes. You are. Many, many times. See the trailer, erm, below.
This is theoretically not safe for work, if you work in a place where the idea of watching the orgasm scene from When Harry Met Sally wouldn't go over so well.
Suggested double-feature programming: David Cronenberg's A Dangerous Method. Tanya Wexler's film will premiere next month at the Toronto International Film Festival.
Maggie Gyllenhaal and Hugh Dancy star in this cheeky romantic comedy about the invention of the vibrator. Victorian London is brought to life in vivid colour as a young doctor (Dancy) struggles to establish himself while confronting the gutsy daughter of his boss (Gyllenhaal). Rupert Everett and Felicity Jones play supporting roles.
[via Vulture]