Mark Wahlberg Or Channing Tatum May Replace Bradley Cooper In 'The Crow'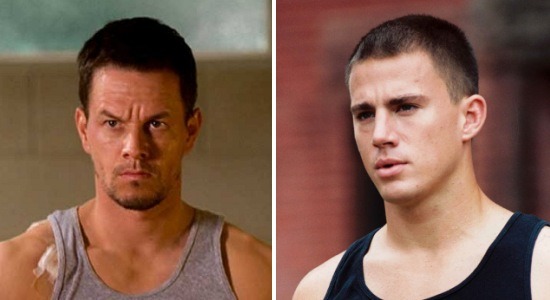 When news broke earlier this year that Bradley Cooper would be playing Brandon Lee's role in a remake of 1994's The Crow, most of your reactions ranged between irritation and outrage — that is to say, they were generally negative. Well, now I ask you: Is Mark Wahlberg better? How about Channing Tatum?
A new report suggests that Wahlberg and Tatum are among the possibilities to replace Cooper, who has since dropped out of the project due to a scheduling conflict with David O. Russell's Silver Linings Playbook. Juan Carlos Fresnadillo (28 Weeks Later) is still set to direct. More details after the jump.
Tatum, best known for his work in G.I. Joe and Step Up, is the other name being floated. He recently finished shooting a big-screen remake of 21 Jump Street, co-starring Jonah Hill, and will begin work soon on G.I. Joe 2: Retaliation.
The Hollywood Reporter warns that it's too early at this point to tell whether Wahlberg or Tatum will eventually get the part, or whether other actors might be considered. The fact that Cooper, Wahlberg, and Tatum were among the top choices seems to suggest that Fresnadillo and the studio have a certain physical type in mind. At any rate, Relativity should be making a move soon, as it hopes to begin shooting in the first quarter of 2012 — assuming all goes well with regard to that ongoing legal dispute over the property's distribution rights.
Like the original Crow, the "gritty reboot" (aren't they all?) will be based on the story from James O'Barr's 1989 comic book. The plot centers around a musician who dies while trying, unsuccessfully, to save his fiancee from an attack, only to be brought back to life to avenge his own murder.
Discuss: Do you think Wahlberg and Tatum are good choices to take over the part? If not, who would be your pick? (Bonus points if you manage to think outside the Cillian Murphy / Joseph Gordon-Levitt box — though yes, I agree that Murphy in particular would be an excellent option.)