VOTD: The 25 Greatest Unscripted Scenes In Films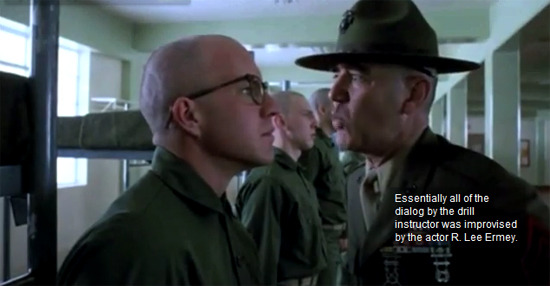 There's a lot of lore and misunderstanding with respect to what 'improvising' means with respect to filmmaking. I think there are some who take 'improvised' to mean that there is no script, or that actors go completely off-book when shooting a scene. And while there are a few directors who do shoot films like that — very few — most of the time improvisation on film means that an actor comes up with a new line or action in the context of a scripted scene.
Here's a video that compiles twenty-five of the most influential unscripted moments in film. Some of these are things that weren't in the script, but created on set between takes (supposedly Bogie's "here's looking at you, kid" line from Casablanca is one of those) and some are genuine spur of the moment creations.
[via The High Definite]