Casting Bits: JCVD In Sci-Fi Thriller 'UFO;' Danny Glover In 'Mentryville;' Sullivan Stapleton In 'Gangster Squad'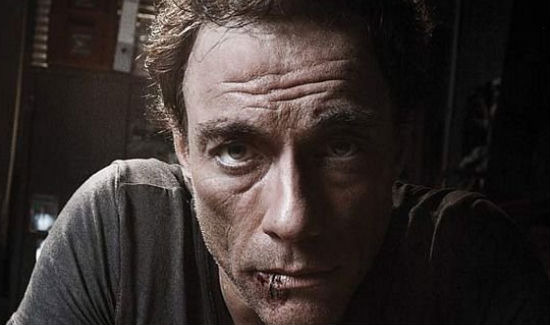 Here's a massive post-weekend catchup casting roundup, with a headlining turn from Jean-Claude van Damme. How can you resist the Muscles From Brussels? Answer: you can't. Just give in to his suave, over-confident appeal. After the break you'll find details about:
JCVD taking part in a sci-fi film called UFO,
Danny Glover joining the cast of a different sci-fi thriller, Mentryville,
Sullivan Stapleton becoming the latest member of the Gangster Squad,
Nico Tortorella from Scream 4 joining Guy Pearce and Amy Ryan in an indie,
and What to Expect When You're Expecting adds more.
Kicking off with UFO, the story here (per THR) is that the writer/director, Dominic Burns, got Jean-Claude Van Damme to take a part in the film by emailing the actor's wife. That works? Evidently so! He'll be "a retired military advisor," but we don't know how big the part actually is. The film is about "five friends who wake up on a seemingly normal morning to find the power's out, there's no mobile phone reception and the radio can tune nothing but static. Two nights later with little more information a city-sized UFO appears above the town as tension and fear of attack grips the five."
UFO is shooting now with Bianca Bree, Sean Brosnan, and Simon Phillips playing a few of the five main characters.
The other sci-fi thriller for the day is Mentryville, which now boasts Danny Glover and Taylor Handley. Variety says the film is set in "an off grid pharmaceutical testing facility [which is] hiring a renowned scientist to create a vaccine for a lethal airborne virus. Complications arise when Handley's character and group of friends go to help clean out the house of his hoarding grandmother and save her from eviction."
Danny Glover is the renowned scientist. Margo Harshman, Beverley Mitchell, Tiffany Hines, Ryan Pinkston, Leebo Freeman, Fiona Hale, and C.S. Lee are also in the cast; Jason R. Dudek (Legacy) wrote and will direct later this month in LA.
Ruben Fleischer's '40s-set LA noir film Gangster Squad already has quite the cast: Josh Brolin, Ryan Gosling, Sean Penn, Emma Stone, Giovanni Ribisi and Anthony Mackie. Now Sullivan Stapleton, from Animal Kingdom, is in talks to join the film; he would be "a childhood friend of Gosling's dapper cop, a man who grew up to become a mob enforcer but later acts as a police informant." [THR]
Then there is the new film, as yet unnamed, from Drake Doremus, the director of Sundance fave Like Crazy. The film already has Guy Pearce, Amy Ryan and Felicity Jones in the cast; now Nico Tortorella and Mackenzie Davis have joined as well.
The film is about "a high school teacher (Pearce) who is tempted to cheat on his wife (Ryan) with one of his students (Jones)." Mackenzie Davis will be the daughter of Pearce and Ryan; Nico Tortorella will be "Aaron, a popular jock on the swim team who has a reputation for sleeping with girls and treating them poorly." [Variety]
Finally, let's shoehorn in some casting for What to Expect When You're Expecting, which is now shooting down the street from me in Decatur, GA. Cameron Diaz, Jennifer Lopez, Anna Kendrick, Chris Rock, Matthew Morrison, Chace Crawford and Brooklyn Decker are the core cast for the romcom about four couples preparing for adulthood. Genesis Rodriguez was added not long ago, as the roommate of Anna Kendrick's character, and Kim Fields will be "a social worker who helps out a couple with an adoption." So you'll see at least a few of those faces when you pause on this movie for five minutes on cable at 2am and try to figure out what it is, before moving on to reruns of the Kevin Sorbo Hercules series.
Kirk Jones is directing from a script by Shauna Cross. [Variety and THR]