Disney Wants Mark Romanek To Direct Live-Action 'Cinderella'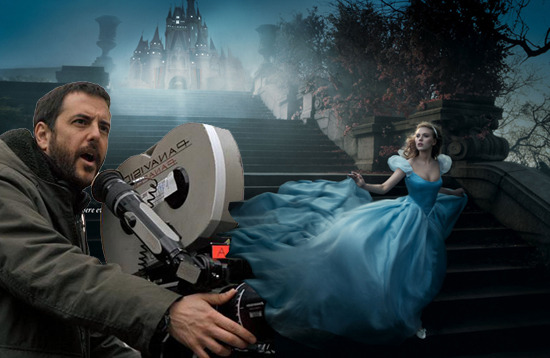 Disney is looking to take the next step in the studio's own big-budget live-action fairy tale reinvention with Cinderella, based on a script by Aline Brosh McKenna (The Devil Wears Prada). And the Mouse is eying what at first seems like an unlikely directorial choice: Mark Romanek, the music video director also responsible for One Hour Photo and Never Let Me Go.
Deadline reports Disney's interest in Romanek, but doesn't have too many details on the possible deal. The only elaboration is that the project is a Disney priority. All things considered, I would have much rather seen Romanek take the gig directing The Wolverine for Fox. He was my fave of the reported director shortlist for that project, but wasn't interested. The job went to James Mangold instead.)
Mark Romanek's last brush with big-studio filmmaking didn't go so well, as he got almost to the starting line with The Wolfman before bowing out due to creative differences. In this case, 'creative differences' seems to have meant that there was no reliable consensus on what The Wolfman should be, so I wouldn't let the outcome of that project reflect too harshly upon Romanek. He also directed the pilot for Locke & Key, a show which failed to find a home at Fox.
What can we expect from this Cinderella? All we've got is that the script posits a "re-imaging of the classic tale where the prince is set for a politically arranged marriage, until the evil plan is threatened when the prince meets Cinderella." Make of that what you will.
Note: the header image uses the Annie Leibovitz image of Scarlett Johansson as Cinderella, but Johansson currently has nothing to do with this project.