Superhero Bits: The Avengers, Powers, Dark Knight Rises, D23, Man Of Steel, Doctor Strange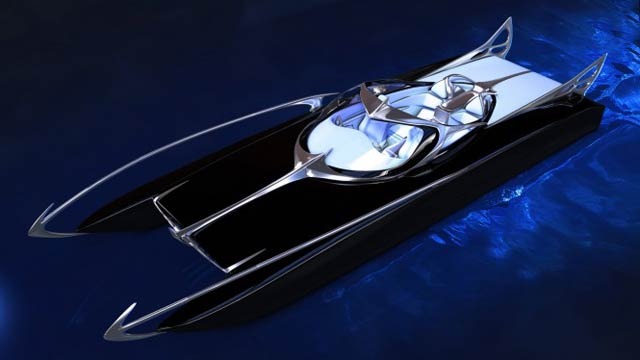 Want to see a close up image of the rumored new Batman vehicle in The Dark Knight Rises? (That's not it above) How about an inside glimpse at the NASA-based set of The Avengers? What do Kevin Costner and Diane Lane look like on the set of Man of Steel? Does Anne Hathaway get offended when asked about her weight in The Dark Knight Rises? And what documentary inspired Andrew Garfield's movement in The Amazing Spider-Man? Read about all this and more in today's Superhero Bits.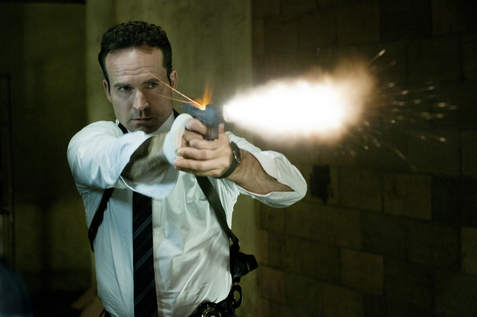 Here's your first look at Jason Patric as the star of the upcoming FX pilot Powers, based on the comic book series about detectives investigating superheroes. Thanks to the Chicago Sun-Times (via Daily BLAM).
This report from Cleveland.com (via Comic Book Movie) pretty much speaks for itself. It's about The Avengers and there's more Avengers below:
"The Avengers" film crew will film a series of exploding fireballs at the former Chevrolet Powertrain building Aug. 18 and 19. The explosions, with fireballs that will reach 30 feet into the air, are part of the filming sequence of battles that will begin in Cleveland on Monday. Text explosions will be performed on Thursday with the actual filming taking place on Friday, Aug. 19.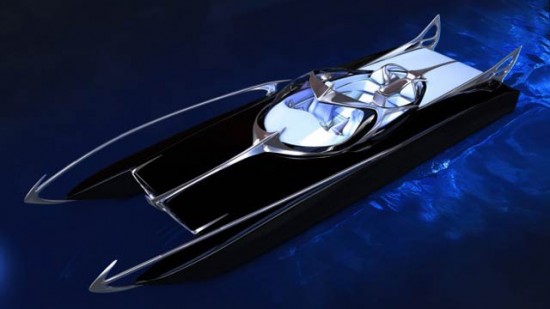 This Batman inspired speedboat, called the Spire Boat, isn't from The Dark Knight Rises. This is real and will be unveiled at the Monacco Yacht Show next month and there are already almost 30 of them on order. People have too much money. Find out more on Gizmodo.
Comic Book Movie reports the trailer for Ghost Rider: Spirit of Vengeance should be in theaters next week.
This is great. Chris Van Vliet from WOIO in Cleveland asks Anne Hathaway about weight loss for The Dark Knight Rises. The clip comes from Comic Book Movie and if you hear over there, you can read more quotes from Hathaway about how great it is working with Christopher Nolan.
You probably read all about what movies are going to be presented at D23 next weekend, but Marvel Comics will be on hand as well to basically introduce themselves to the world. Thanks to Superhero Hype for running the following press release:
On Sunday, August 21, at 10:15 a.m. in the Arena, join us for Marvel: The House of Ideas, an exclusive and unprecedented experience that will take you through the evolution of Marvel from its first comic book in 1939 to its current position as one of the most important creative forces in the world. During this presentation, which will include interactive Q&A segments, you will not only get an inside glimpse of the history of Marvel and its iconic Super Heroes but also discover why Marvel truly is the House of Ideas. This session will be hosted by Joe Quesada, Marvel's Chief Creative Officer and one of the most respected and sought-after writers and artists in the entertainment industry.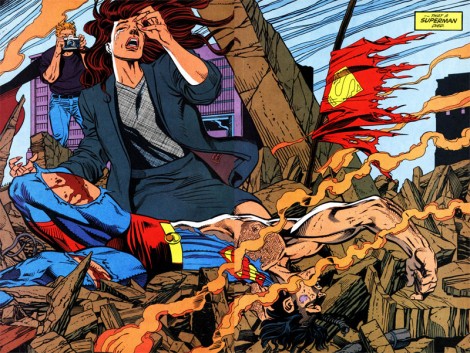 Superhero deaths always make news, but they never stay dead. If you need proof, ForeverGeek has come up with a list of 12 Dead Superheroes Who Didn't Stay Dead Forever such as Superman above.
The Wrap writes about a California investment firm employee whose girlfriend worked at Disney and gave him insider information on the acquisition of Marvel, allowing him to make a 3,000% profit in the stock market. He's now being charged with insider trading.
Due to the amount of graphics and images included in Superhero Bits, we have to split this post over THREE pages. Click the link above to continue to the second page of Superhero Bits.
[No photo]
Before the Trailer has some very cool set photos from Man of Steel. We've got flipped cars, crashed cars, the infamous bank safe and even the chairs of star Kevin Costner and director Zack Snyder's wife/producer Debbie Snyder. Head to the site for more photos.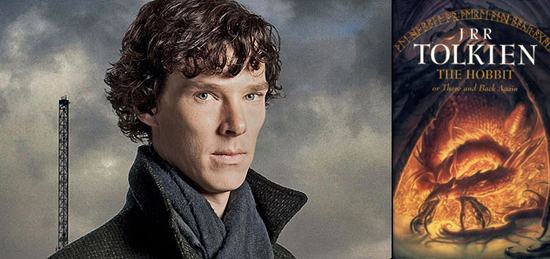 Benedict Cumberland, who you might know from Sherlock or will know from The Hobbit, is rumored to be up for "an unknown role in future Marvel Studios film." Doctor Strange possibly? The rumor comes from the Marvel Cinematic Universe Facebook page via CBM.Andrew Garfield did an interview with Entertainment Weekly and talked about some of his physical inspirations in getting the movements in The Amazing Spider-Man down. Muhammad Ali, Ronaldo, and a certain Oscar winning documentary:
Man on Wire was something I wanted to capture in playing Spider-Man. The feeling that it gave me of this human being giving something so spectacular and hopeful and magical to a mass of people for nothing other than generosity.
He also talked about wearing a skin tight suit and not making the crotch area too obvious or offensive:
There has to be because it's got to be handled with sensitivity. It has to be non-offensive, which takes some tools. I don't think it should be the main attraction of the costume. I don't think it should be what people are focusing on.
Speaking of Garfield, he'll be appearing on Broadway this March in Death of a Salesman opposite Phillip Seymour Hoffman, according to Deadline.
Here's a video from a Man of Steel Facebook page (via Comic Book Resources) of the Kent's, Kevin Costner and Diane Lane, in Smallville. Terrible quality but kind of cool nonetheless. Obviously, it's potential spoiler material.
One of the actors who was up for the lead in Man of Steel is True Blood actor Joe Manganiello and in an interview with Digital Spy, he talked a bit about the casting process and how he got depressed for several months when it had to turn it down because of his commitments to True Blood. Here's a sample:
I'd be lying if I said that I wasn't... I was really, severely depressed for a few months. For a few months afterwards. Because I really thought the direction they were taking the movie and the character, I really thought I had a great idea where to take that and I was very excited and I just wanted to try out my ideas and things. But, you know, it just wasn't meant to be.
ON THE NEXT PAGE, MINOR DARK KNIGHT RISES and AVENGERS SPOILERS. BEWARE.
Due to the amount of graphics and images included in Superhero Bits, we have to split this post over THREE pages. Click the link above to continue to the third page of Superhero Bits.
[No photo]
Comic Book Movie has found a few new images of Catwoman in The Dark Knight Rises. As far as I know, we haven't seen this look before but it looks like she's driving that Batpod somewhere. Click there for some alternate looks.MTV Splash Page does a pretty great job at connecting the dots when it comes to The Dark Knight Rises plot points starting in a very odd place: the Tumbler. They surmise that these tumblers, seen outside in the day for the first time, says a lot about what's going on in the film. Head there to read it.
[No photo]
Yesterday you might have seen the first glimpse of what looks to be a new vehicle in The Dark Knight Rises. Today, The Daily BLAM has found a few better images of this vehicle. That's one above, click the link to see another. Is it just me or do you get a real Flight of the Navigator vibe from it?
[No photo]
Cleveland.com (via CBM) have gotten a whole bunch of new, slightly spoiler-filled, details about The Avengers shooting at NASA's Plum Brook location (seen above). We knew Samuel L. Jackson was going to be there, but it turns out Jeremy Renner's Hawkeye is too and it's "doubling for a S.H.I.E.L.D Research Facility." Head there to read much more.