Alexander Skarsgård Joins Brit Marling In 'The East'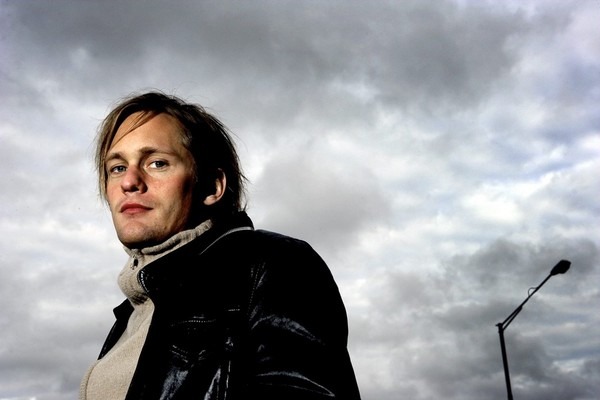 From Generation Kill through to True Blood, Alexander Skarsgård's profile has been rising quickly. He was a fan favorite choice to play Thor, and though that didn't happen — and Chris Hemsworth acquitted himself pretty well in the role, making his own career in the process — Skarsgård isn't hurting for work. He's already shot parts in Rod Lurie's remake of Straw Dogs (maybe not the best choice, OK) and Lars von Trier's Melancholia. He's in Battleship, and has now landed a role in pedigreed indie The East.
What's up with the pedigree? This new film is a smaller one, but those who've been following the post-Sundance boom for Brit Marling's two starring films Another Earth and Sound of My Voice will recognize The East as the film she's working on with Zal Batmanglij, her co-writer and director on Sound of My Voice.
We don't know too much about the film, but one basic description has been batted around for a while: "a female agent [Marling] who infiltrates an eco-terrorist group," called the East. Skarsgård will play the leader of the group, according to THR, "who seeks revenge against unethical corporations."
I liked Another Earth and haven't yet had a chance to see Sound of My Voice, which by most accounts is the better of the two films. But the buzz for the latter out of Sundance is enough to have me interested in The East, even at this early stage.  Having Alexander Skarsgård on board only helps.
The East is looking set to shoot in Nashville in October and November. Fox Searchlight will likely distribute.