Page 2: Raiders Of The Lost Ark, Transformers, Gremlins, Terminator 2, Monty Python, Seth MacFarlane, Star Wars, Charlie Sheen, Girl With The Dragon Tattoo, Final Destination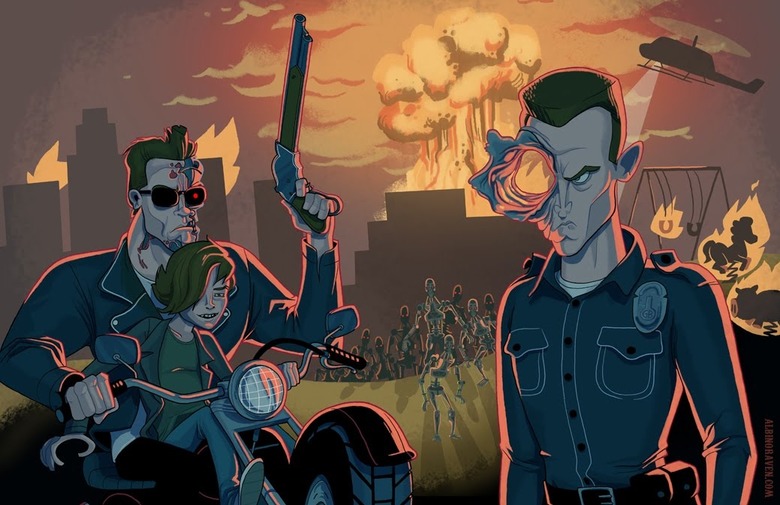 What is Page 2? Page 2 is a compilation of stories and news tidbits, which for whatever reason, didn't make the front page of /Film. After the jump we've included 46 different items, fun images, videos, casting tidbits, articles of interest and more. It's like a mystery grab bag of movie web related goodness. If you have any interesting items that we might've missed that you think should go in /Film's Page 2 – email us!
Header Photo: FHM magazine commissioned AlbinoRaven to create this Terminator 2 illustration.
Movies.com lists 9 Ideas for the Next Great 'Final Destination' Opening Disaster.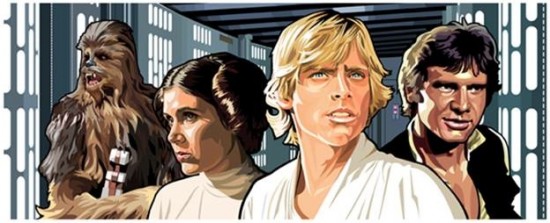 Art from a Galaxy Far Far Away Star Wars-inspired Art by Randy Martinez and Denise Vasquez will have an Opening Reception on Saturday, August 20, 2011 from 7:00 PM to 11:00 PM. Exhibit runs through Sunday, September 15, 2011 at Hold Up Art 358 E. Second Street, Los Angeles, CA 90012.
The Amazing Spider-Man star Andrew Garfield will be making his Broadway debut in Mike Nichols' production of Arthur Miller's Pulitzer Prize-winning play revival of Death of a Salesman.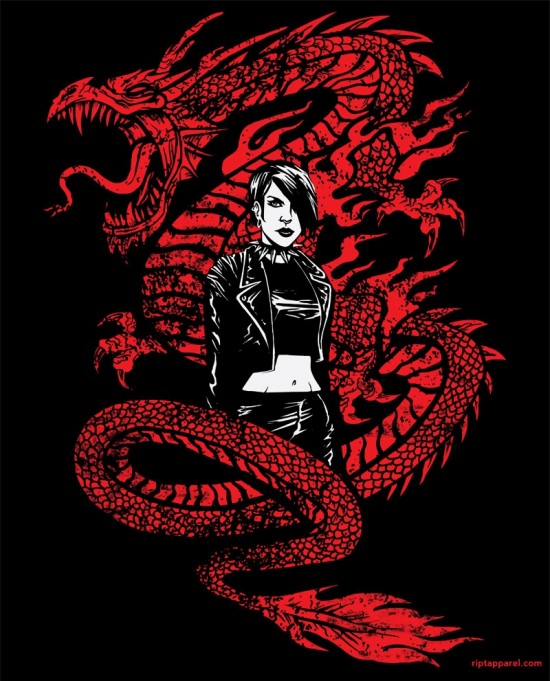 Today's t-shirt of RIPT Apparel is a Girl With The Dragon Tattoo-inspired design "Salander's Dragon".
James Franco is planning to make a documentary about the making of porno films.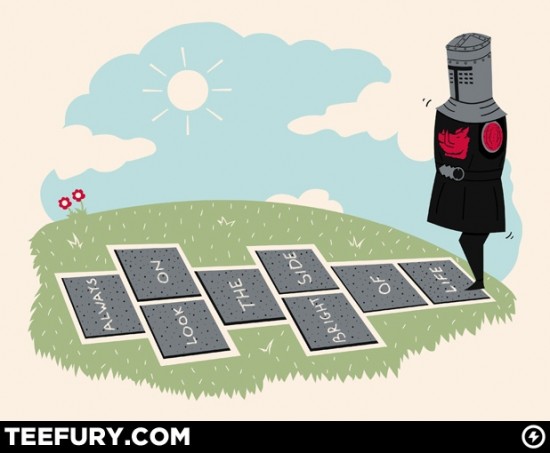 Today's t-shirt of the day on TeeFury is Monty Python-inspired design "The Optimist"
Are descendants of the original Raiders of the Lost Ark snakes roaming around Elstree Studios?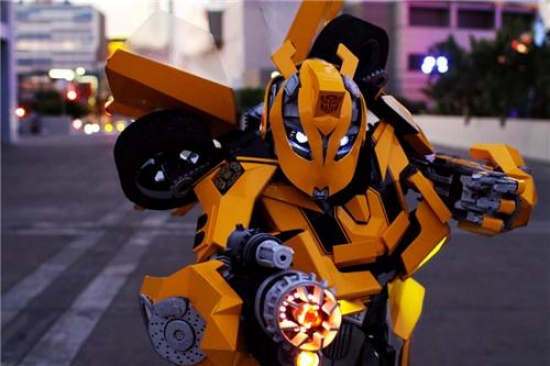 Transformers Bumblebee cosplayer captured by pro photographer Anna FischerAM lists the 10 Best Brad Pitt Performances.
Due to the amount of graphics and images included in Page 2, we have to split this post over a BUNCH of pages. Click the link above to continue the second page of Page 2.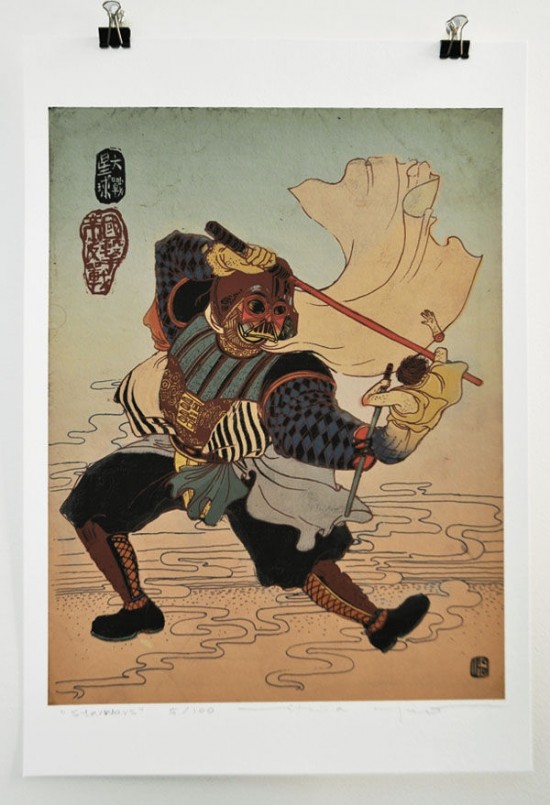 Victo Ngai is selling prints of his Star Wars-inspired Japanese Darth Vader print.
Former Malcolm In the Middle star Jane Kaczmarek has joined the cast of NBC's comedy series Whitney.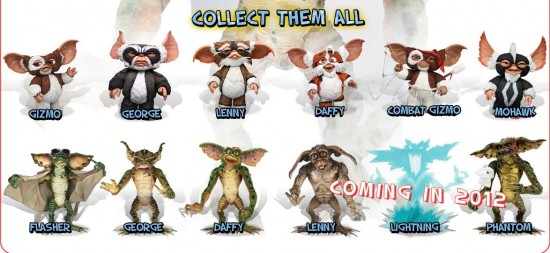 NECA released a sneak peek of their upcoming Gremlins line of figures.
Cineplex CEO Ellis Jacob claims that 3D Movies are performing better with Canadians than Americans.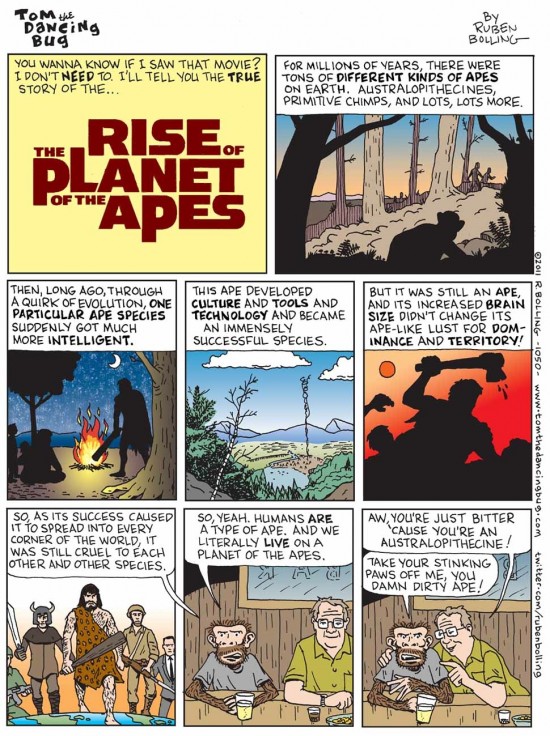 Is Rise of the Planer of the Apes a True Story?
PopCrunch lists 10 Greatest Prison Escape Movies of all Time .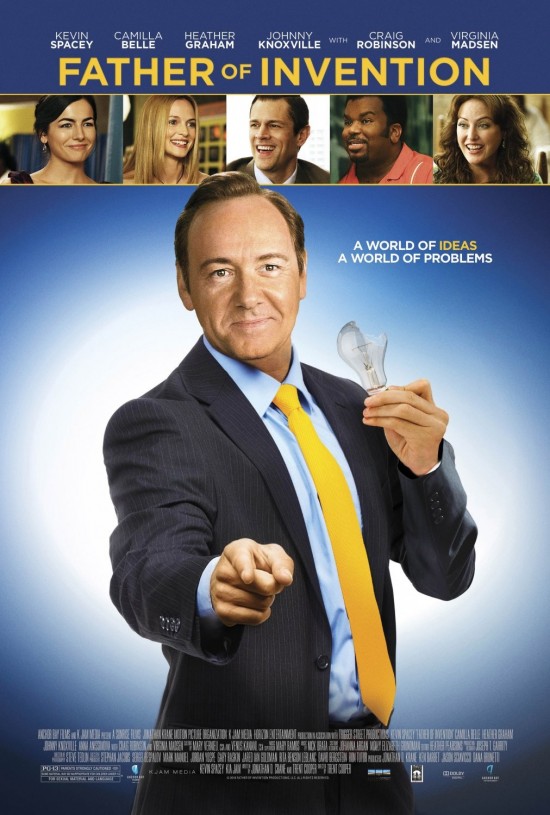 Check out the poster for Kevin Spacey's Father of Invention.
Disney will release a Beauty and the Beast in 3D theatrically  from September 2 – 15, but only in a single-run engagement at the the  El Capitan theater in Hollywood.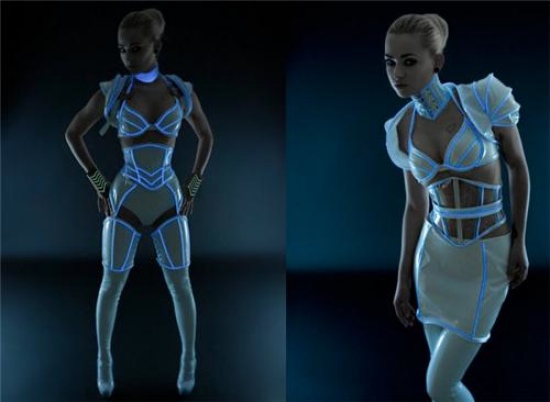 Toronto-based ArtificeClothing created this Tron Legacy-inspired outfit.
Family Guy creator Seth MacFarlane will host the Comedy Central Roast of Charlie Sheen, which will tape in Los Angeles on September 10th and air on the 19th.
Due to the amount of graphics and images included in Page 2, we have to split this post over a BUNCH of pages. Click the link above to continue the third page of Page 2.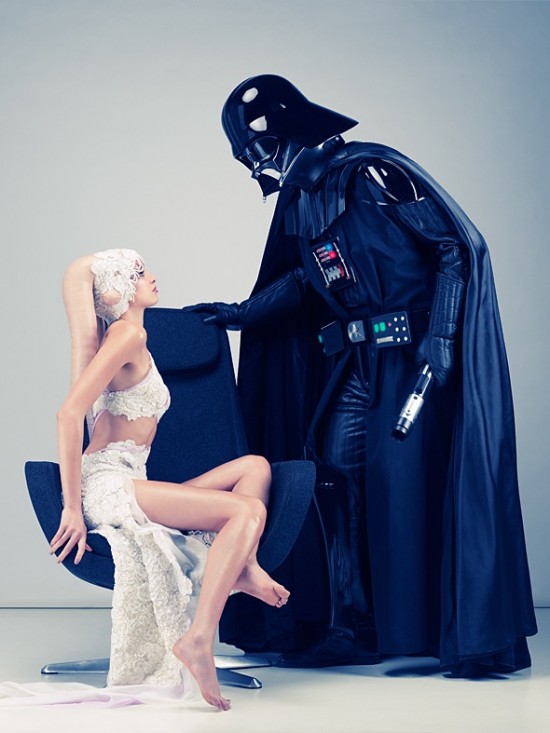 Marc & Louis Photography have created a provocative photograph series titled Dreaming of the Dark Side.
Fantastic Fest is now accepting 100 Best Kills entries.Watch a video from Gen-Con which explains the upcoming Star Wars X-Wing card game.Rejects lists 6 Great Horror Franchises That Sequels Eventually Ruined.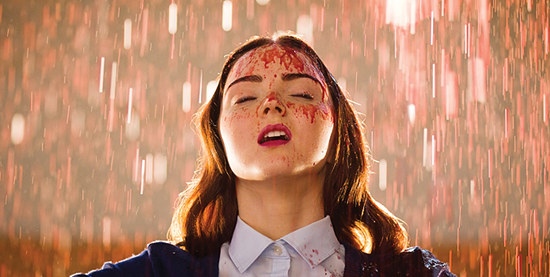 Check out the first photos from Mary Harron's (I Shot Andy Warhol and American Psycho) newest film The Moth Diaries.Spike lists the Top 7 Unintentionally Homoerotic Action Movies.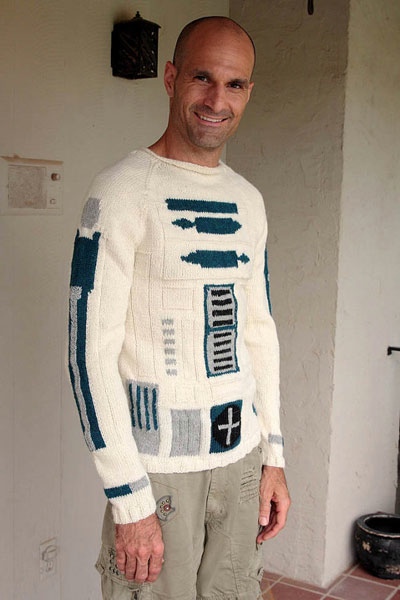 R2-D2 Sweater.
Rooney Mara talked to EW about The Girl with the Dragon Tattoo's infamous rape scene
"It was incredibly intense. We did it all in a week — the week of Valentine's Day, oddly enough. We were working 16 hours a day, and it was really, really challenging, not just emotionally but physically. But it's such an important scene. We wanted to do everything we could to get that right."
This photo is going around featuring a protester in London wearing a V for Vendetta Guy Fawkes mask in the midst of all the craziness.
Movieline lists the Top 9 Fastest Cancellations In Television.
Due to the amount of graphics and images included in Page 2, we have to split this post over a BUNCH of pages. Click the link above to continue the fourth page of Page 2.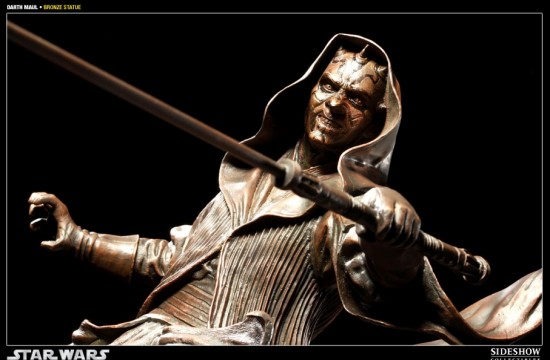 Sideshow Collectibles is taking pre-orders for the Darth Maul Bronze Statue.
Universal Pictures will remake Matt Osterman's directorial debut Phasma Ex Machina (which was retitled Ghost From the Machine for its stateside DVD release).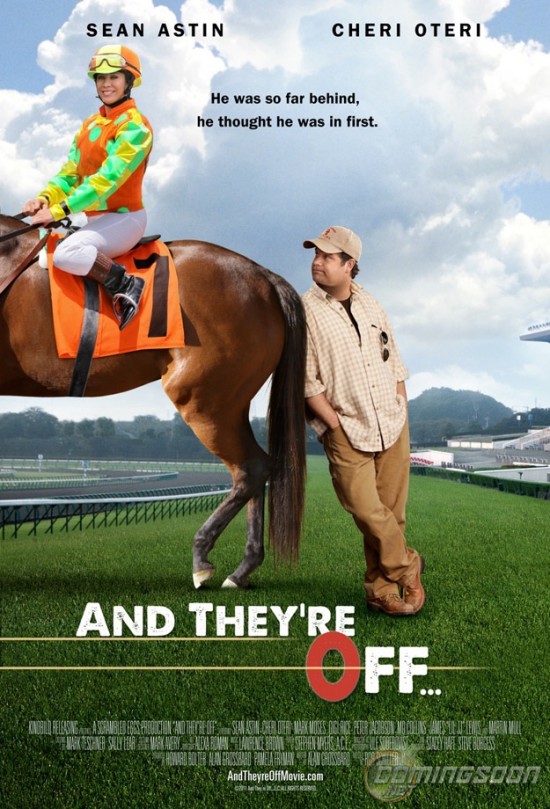 ComingSoon premiered the poster for The And They're Off...Dinobone lists 30 Criminally Underrated Films.
The South Pacific island of Niue is issuing legal tender emblazoned with Star Wars characters.
Geek Sugar lists 10 Great Apocalyptic Films About Science, Zombies, and Aliens.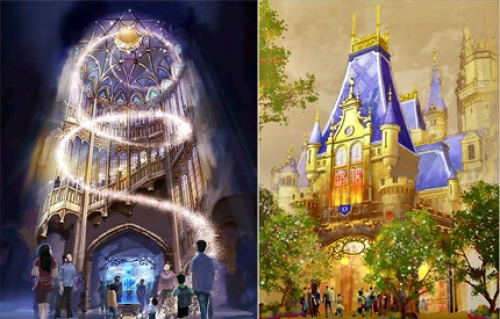 Here is a first look at the exterior and interior of Shanghai Disney Resort's Storybook Castle.CarInsurance lists the 10 Most Memorable Movie Scenes That Took Place in a Car.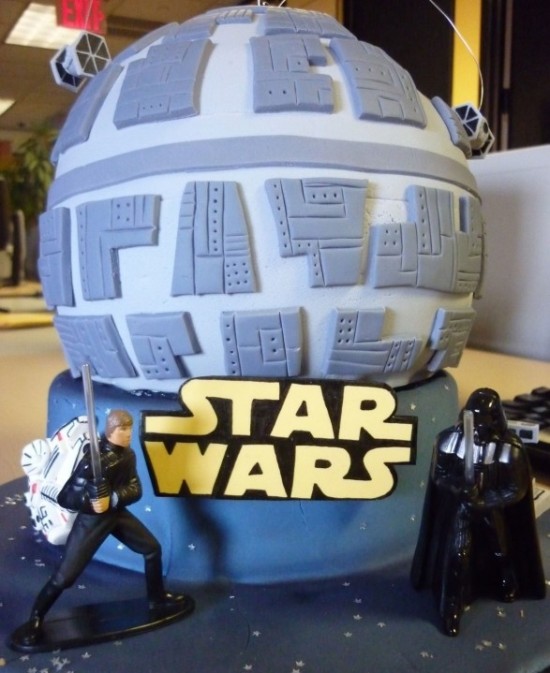 Star Wars deathstar cake.Ranker lists the Top 13 Alternate Universes In Pop Culture.
Due to the amount of graphics and images included in Page 2, we have to split this post over a BUNCH of pages. Click the link above to continue the fifth and final page of Page 2.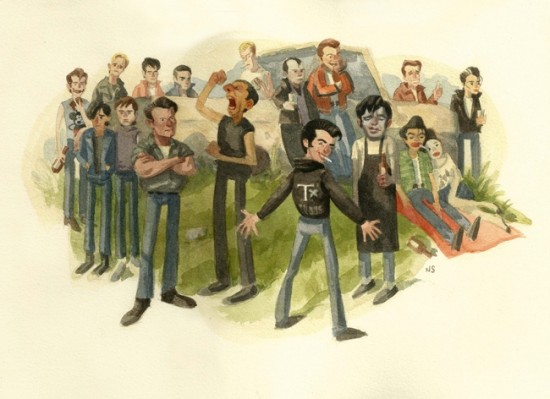 Nathan Stapley's "Greasers" from his upcoming Gallery1988 show.
Nerd Bastards lists the Top 10 Fictional Captains Who Don't Have A Starship.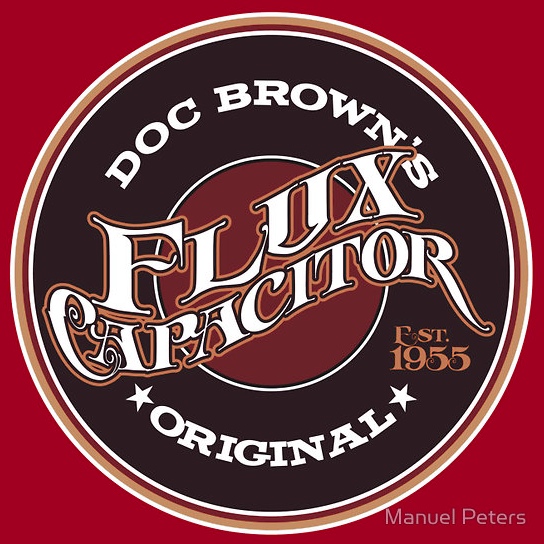 Doc Brown's Flux Capacitor t-shirt.
Paramount Pictures have launched a @TitanicMovie twitter account to promote the upcoming 3D rerelease of of James Cameron's Titanic.
Watch Kris Hofmann's stop motion animated short film "Screwed Up"
Frank Dietz is using Kickstarter to try to raise $11,000 to complete a documentary about Bob Burns, who is best known for his "incredible collection of original
movie props, housed in their Burbank, California museum."