'Father Of Invention' Trailer And Poster: Kevin Spacey Versus The Hairpiece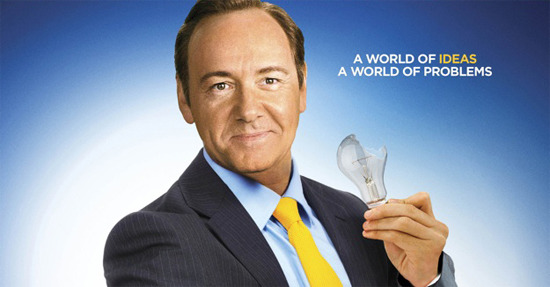 What do you get if you combine Wall Street 2: Money Never Sleeps, Larry Crowne, and the hair left on the floor when Robert Duvall shaved after finishing Get Low? Something like Father of Invention, in which Kevin Spacey looks to be flailing as a lousy inventor who spends a decade in jail for "depraved indifference for human life." Released from the clink (where, evidently, there are no scissors or razors at all) he finds his ex-wife (Virginia Madsen) has married Craig Robinson, so he moves in with his daughter (Camilla Belle) as he tries to get back on his feet.
Check out the trailer below. But be ready.
The takeaway here should be: scoring with heartfelt comedy is really, really difficult. I could say more, but instead I'll just offer this handily hirsute matrix for Father of Invention: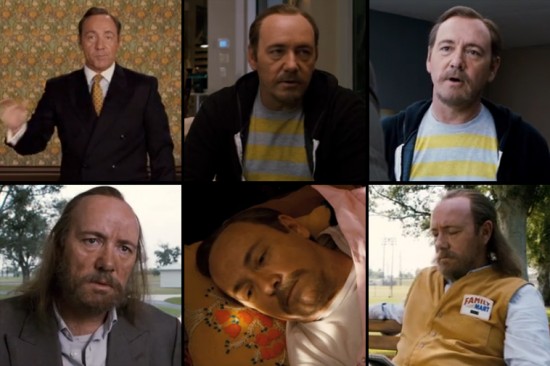 Oh, right. The trailer:
This trailer appears on Hulu, which means readers outside the US probably won't be able to see it. Apologies for that; we'll update if/when a YouTube embed becomes available.
Father of Invention opens on October 14, 2011.
Millionaire infomercial guru, Robert Axle (Kevin Spacey) loses everything when one of his inventions has a design flaw that accidentally chops off the fingers of thousands of customers. After serving eight years in prison, a disgraced Axle is released, and ready to redeem his name and rebuild his empire with a new innovation. However, Axle's ex-wife (Virginia Madsen) has spent all of his money and moved into his house with her new husband (Craig Robinson). Out of desperation, he finds a part-time job as a janitor, and is forced to move in with his estranged daughter (Camilla Belle) and her over-protective roommates. Despite these setbacks he is determined to pitch his newest gadget and rebuild his infomercial empire. But the world has changed in the last decade, and Axle finds himself out of step with current technology, his family, and the self-confidence that made him king of the infomercials in the past. With all his wheels spinning, Axle soon realizes before he can be successful with his new creation, first he must reinvent himself.