Duncan Jones Meets With WETA To Discuss Third, And Potentially Final, Sci-Fi Film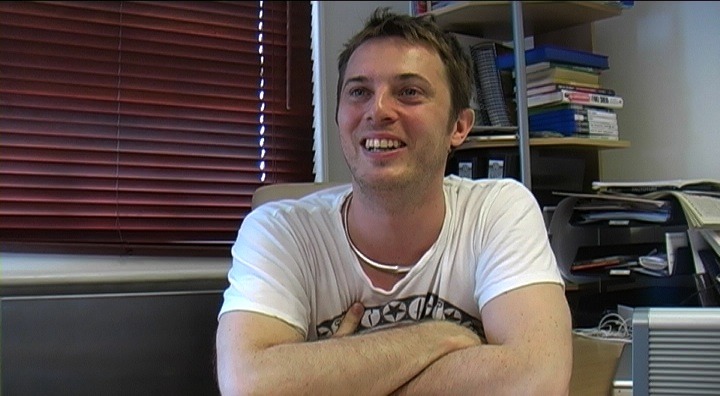 Duncan Jones would like WETA to help bring his next sci-fi movie to life and, after that, he's changing genres. The director of Moon and Source Code has been talking about making his third film, an "homage to Blade Runner," for some time and now he says it might be his last in that genre. In a new interview, Jones revealed that he's spoken to the crew at WETA, hot off their latest success with Rise of the Planet of the Apes, and he "would be privileged to get the chance" for them to work on his mysterious, untitled sci-fi film. Read Jones' quotes and more after the jump.
Before Source Code was released, Jones said (in another interview) that he had an idea for his next film and described it as follows:
I want it to be my homage to Blade Runner, even if it's a bit bigger, it will be a city based future film.
It sounds like, from these new quotes, that's the movie in question. However, once he's done with it, he'd like to give up sci-fi for a while. Jones revealed these nuggets of information in a Skype interview with DIY (with a heads up from Film School Rejects). Here's what he said about the sci-fi film:
I can say that it is a science fiction film, and potentially... I'll take a break from sci-fi after this film. Moon was done at a tiny budget and we really squeezed everything we could out of it. Source Code was a chance to work on a bigger budget with name actors, but on a project that wasn't my own. Hopefully, this third film will be the kind of sci-fi I want to make, on a budget where I can afford to do it as I see it in my head. After that, I'll change genres.
If the film really is going to be a bigger sci-fi film, he's going to need effects, and who better now than WETA to do that? Here's what Jones said about a recent meeting:
My producer and I travelled to New Zealand to visit the guys at WETA. We had an amazing experience. They're the best in the world, and when you get the chance to meet them, and see how they do it, it's not just a company – they have a community of people who love film, and are amazing at it. I feel I would be privileged to get the chance to work with WETA so hopefully that will happen.
Whether that happens or not, what does Jones see in his future after his third, and potentially final, sci-fi film?
I can see myself doing a big studio film under the right conditions. There's something I have in mind that I would love to do – maybe not the next film, but as my fourth film. I don't think I could ever do a sequel. An original project through a studio, I would love to take a crack at. Source Code was a toe in the water of working with a slightly bigger budget and working with bigger name actors, because I do want to try and do that. Hopefully I'll be able to get that balance right and keep making movies based on my own work.
To read more of Jones' interview, head over to DIY.
Being a huge fan of Moon, a fan of Source Code, and after meeting him at the Olly Moss show a few months back (Jones got the Clockwork Orange piece), I'm pretty much in the Duncan Jones camp for good. I'll pay to see anything he makes. And while I'd hate to see him leave the sci-fi genre forever, especially if this next movie is really fantastic, you can't blame the guy for wanting to get into something new. At least for a little.
What do you think about all this?