John Landis Writing His Return To Horror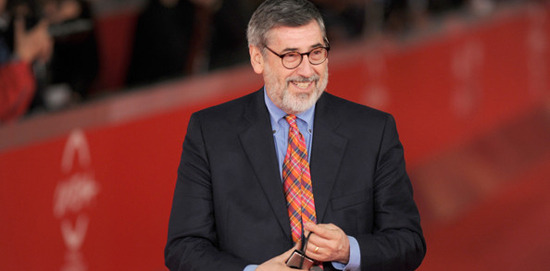 Briefly: With the 30th anniversary of the release of An American Werewolf in London just around the corner (on Aug 21) it's only fitting that director John Landis says that he's returning to horror movies. The director of Burke & Hare, while promoting that film, responded to Bloody Disgusting's question about returning to outright horror with some actual details. Landis said,
"You know what? Actually, I'm writing one with Alexandre Gavras [son of director Costa-Gavras] and we're shooting it within the next two years in Paris [...] Yeah, a little monster movie. It has no title [yet]... You're the first people to know about it. [...] It's interesting...my cast has to be bilingual because it's being shot in French and English. We know who's gonna star in it, but this is all off the radar right now [so I can't tell you who they are]."
So: good news! I hope. What's that French/English aspect all about, though? Maybe this will finally erase our collective memory of An American Werewolf in Paris? (Which Landis did not direct, just to be clear.)