Morgan Freeman In Talks To Play Controversial Ex-Magician In 'Now You See Me'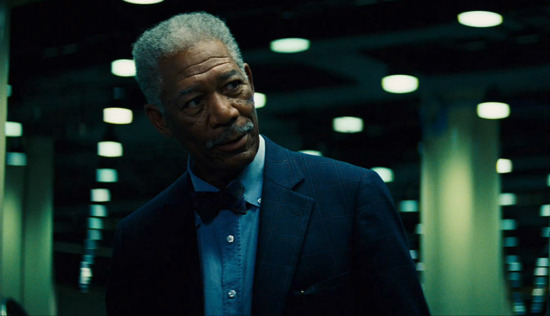 Now You See Me, a thriller that takes place in the world of stage magic, is a film that might be flying under your radar at this point. So let's change that, because it sounds like it could turn out to be something worth watching.
Screenwriters Boaz Yakin and Edward Ricourt have come up with a story about The Four Horsemen, a team of master illusionists who pull bank heists during their stage performances and then distributes the takings to each audience, as an FBI team attempts to take them down. Louis Leterrier (The Incredible Hulk, Clash of the Titans) is directing, which seems to set this as a break from his action-oriented resume. And the cast now includes Morgan Freeman as a former magician who now exposes the secrets of magic to the public.
If he signs, Freeman would be "Thaddeus, an ex-magician who has made a career out of exposing other magicians' illusions, making him a despised figure within the magic community." So that would seem to make him a character the FBI might tap for info, though I could see him switching sides as the story goes on. (That's just a guess, not a deliberate spoiler.)
The rest of the cast is impressive: Jesse Eisenberg, Melanie Laurent, Mark Ruffalo and Amanda Seyfried are already set for roles. (It was reportedly Jesse Eisenbrg's signing that put some momentum behind the film.) I love that lineup and the story outline sounds like it could be quite a lot of fun. And Leterrier has shown real promise; I say that even with the dismal Clash of the Titans being his most recent film. That one seemed like a failure to be blamed on indecisive producers more than anyone else. I want to see what he can do with this material. [Variety]