'Tanner Hall' Trailer: Rooney Mara's Elevated Profile Revives Interest In '09 Toronto Entry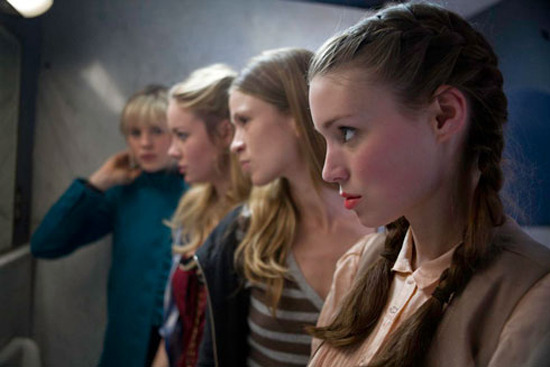 Almost exactly two years ago, at the 2009 edition of the Toronto International Film Festival, the Tatiana von Furstenberg and Francesca Gregorini film Tanner Hall had its premiere. Set in a New England all-girls boarding school, the film was notable for being one of the first big roles for Rooney Mara. At the time no one really knew who the actress was. She was just about to show up in the remake of A Nightmare on Elm Street — not really the resume-builder a lot of young hopefuls might want.
But a year later Mara held her own against Jesse Eisenberg in the terrific opening scene of The Social Network, and David Fincher soon cast her as Lisbeth Salander in his version of The Girl With the Dragon Tattoo. That one-two ensured that a great many people learned very quickly of Rooney Mara. Tanner Hall, meanwhile, languished on the shelf, with distibution rights in the hands of Anchor Bay. Now, thanks to the fact of Mara's elevated profile, the film is finally targeted for a September 9 release. The trailer is below.
Well, I'd hoped there might be something worthwhile here, but this trailer makes Tanner Hall appear to be utterly insufferable. Reviews out of TIFF weren't terribly kind ("insipid senior-year adventures," "a never-made TV pilot," shallow boarding school-set coming-of-ager," said Variety) and I'm beginning to understand why. If there's more here than pretty privileged girls experiencing early life lessons and heartbreak, someone else will have to point it out; I think I've lost any interest in this one.
Tanner Hall is a vivid peek into the private world of an all-girls boarding school. In a cozy, but run down New England town, the knot of adolescent complexity is unraveled through the coming of age stories of four teen-age girls.
[Vulture]