'Trishna' Trailer: Michael Winterbottom Makes A Star Of Freida Pinto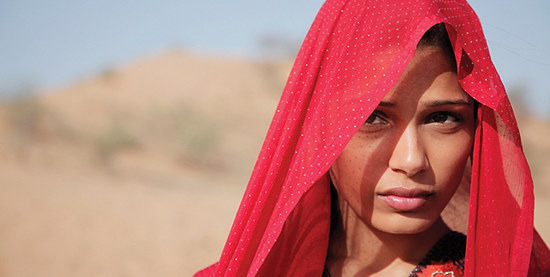 You've got to hand it to Michael Winterbottom: he's a prolific director who isn't afraid to experiment. The results of his experiments are pretty hit and miss, but he's got as many hits as misses, and that's a better track record than many can boast.
His latest is Trishna, which is also his third Thomas Hardy adaptation. In this case the source material is Tess of the d'Urbervilles, with the story set in modern India rather than late 1800s England. The story follows the relationship between Jay (Riz Ahmed), the wealthy son of a hotelier , and working class girl Trishna (Freida Pinto). Their affair may be doomed, but the trailer for Trishna is quite pretty, and should be enough to make this romance look quite appealing.
Contributing to the beauty of the trailer is the music by film composer Amit Trivedi, whose original songs are featured in the film the film alongside a score by Shigeru Umebayashi. Though this trailer emphasizes the more romantic aspects of the story, it doesn't gloss over some of the turns it eventually takes, and the footage also suggests some of the clash between traditional and modern impulses that Winterbottom has modernized from Thomas Hardy's original prose.
Trishna will premiere at the Toronto International Film Festival next month despite only having begun production early this year.
Self-effacing British auteur Michael Winterbottom sets his unique spin on Thomas Hardy's Tess of the D'Urbervilles against a contemporary Indian backdrop. Freida Pinto stars as the titular Trishna, a young woman who is seduced by the wealthy son of a property developer. As the romance develops, their relationship also becomes increasingly sordid and volatile.