Milla Jovovich And Paul W.S. Anderson In, Sienna Guillory Out For 'Resident Evil: Retribution'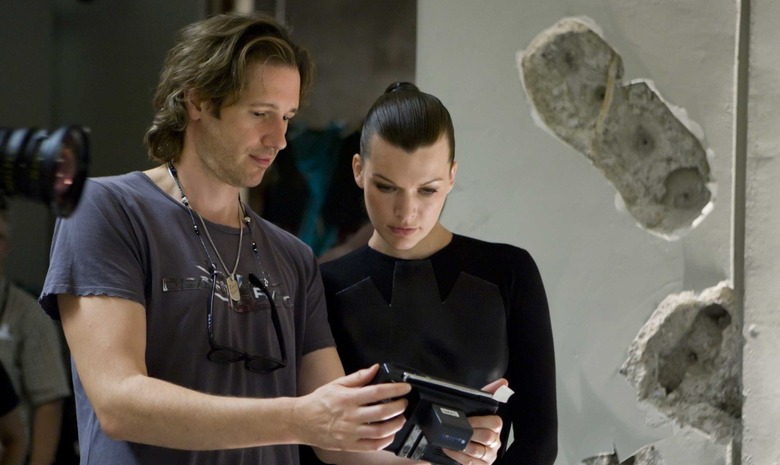 We already knew a fifth Resident Evil film was on the way, so now comes the totally unsurprising news that Milla Jovovich and Paul W.S. Anderson are set to return to the franchise once again. Jovovich, who's starred in all four previous installments, will be reprising her role as protagonist Alice in Resident Evil: Retribution. Anderson, meanwhile, will be returning to the director's chair. Although Anderson has written and produced all of the films in the series — he's writing and producing the new one as well — he's only directed two of the earlier entries: the original Resident Evil, and the 2010's Resident Evil: Afterlife.
But while Jovovich and Anderson are boarding the film, it looks like another member of the team is on her way out. Read more details after the jump.
Resident Evil: Retribution is scheduled to begin shooting this October in various locations including Toronto and Tokyo, with a targeted release date of September 14, 2012. No plot details have been revealed at this time, but feel free to speculate based on the presence of the characters mentioned above.
The most recent joint effort by Jovovich and Anderson, a big-screen adaptation of The Three Musketeers, will hit theaters October 21, 2011.
Discuss: Who would you like to see cast as Barry Burton, Leon Scott Kennedy, and Jill Valentine?