Page 2: Back To The Future, Jim Henson, Indiana Jones, Keanu Reeves, Real Steel, Futurama, Patton Oswalt, Game Of Thrones, Star Wars, Damon Lindelof, Scott Pilgrim, Alan Tudyk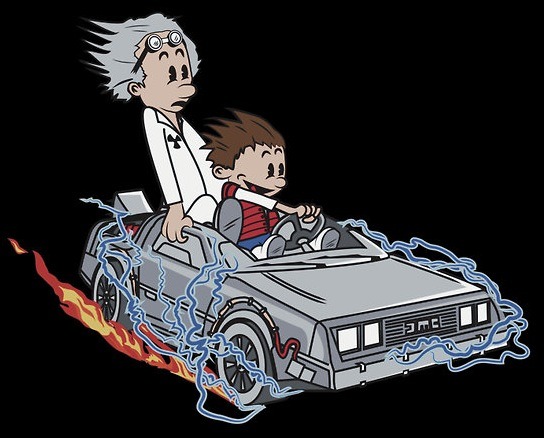 What is Page 2? Page 2 is a compilation of stories and news tidbits, which for whatever reason, didn't make the front page of /Film. After the jump we've included 46 different items, fun images, videos, casting tidbits, articles of interest and more. It's like a mystery grab bag of movie web related goodness. If you have any interesting items that we might've missed that you think should go in /Film's Page 2 – email us!
Header Photo: Buy this awesome Back to the Future/Calvin and Hobbes mash-up t-shirt design "Great Scott!"
Oren Moverman (The Messenger, Rampart) will adapt The Terrorist Search Engine as a potential star vehicle for Jesse Eisenberg for Sony Pictures and producer Scott Rudin.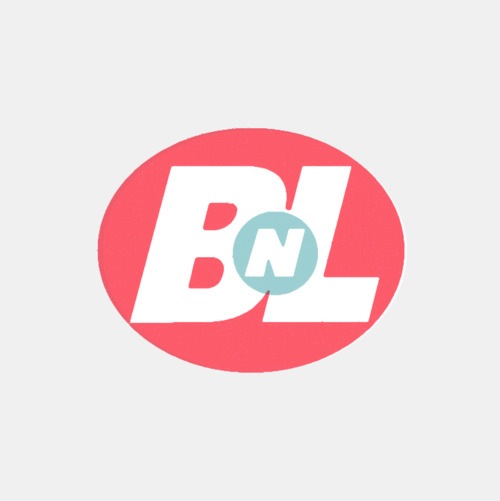 Fauxgo is a website that collects fictional logos that "represent a fictional company or organization that exists only on film."Keanu Reeves is in talks with China Film Group and Village Roadshow Pictures to get funding for his directorial debut, a Mandarin-and-English-language movie titled Man of Tai Chi.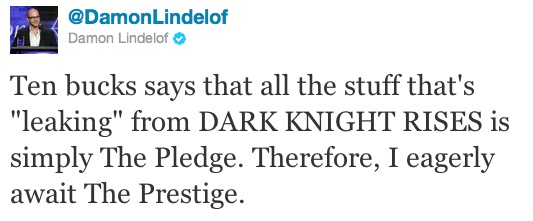 Geek screenwriter/producer Damon Lindelof comments on the photos and video leaking from the set of The Dark Knight Rises.
The Weinstein Co is finalizing a deal with ABC for a television version of The Nanny Diaries to be written by Gilmore Girls creator Amy Sherman-Palladino and executive produced by Ryan Seacrest.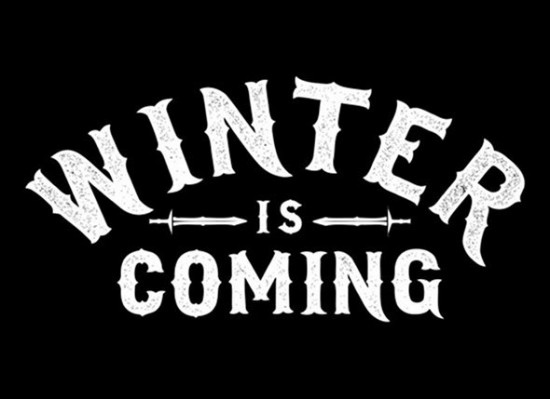 SnorgTees is selling a Game of Thrones-inspired t-shirt "Winter is Coming".
Anchor Bay Films has picked up the rights to Kevin Spacey's new comedy, Father of Invention, which co-stars Camilla Belle, Heather Grahm and Virginia Madsen.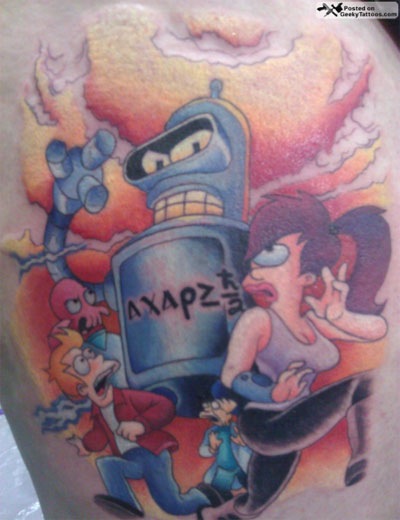 Futurama tattoos.
Walden Media has acquired film rights to Flat Stanley, a series of children's books by Jeff Brown about "the adventures of a two-dimensional person stuck in a 3D world."
Due to the amount of graphics and images included in Page 2, we have to split this post over a BUNCH of pages. Click the link above to continue the second page of Page 2.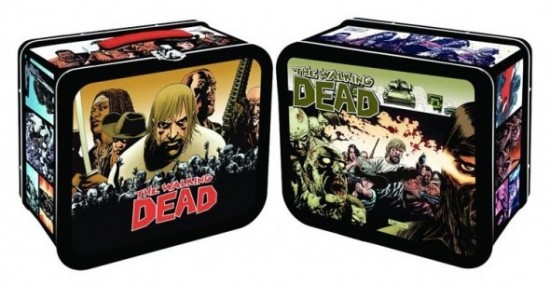 You can now preorder a lunchbox for The Walking Dead.
Lost's Jeff Fahey and Smallville's Justin Hartley will guest star in the second episode of the fifth and final season of Chuck.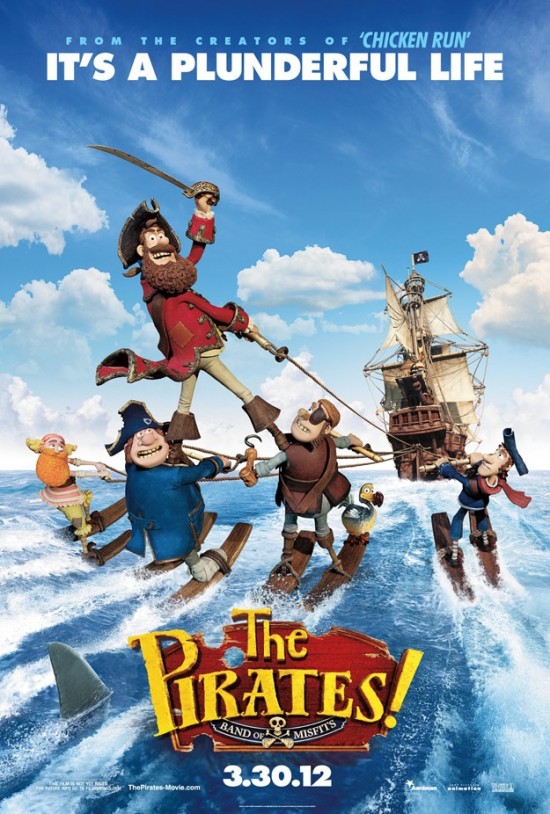 Columbia Pictures has released the new poster for Sony Pictures Animation and Aardman's The Pirates! Band of Misfits.
OWF lists five films that Frank Darabont should consider making next.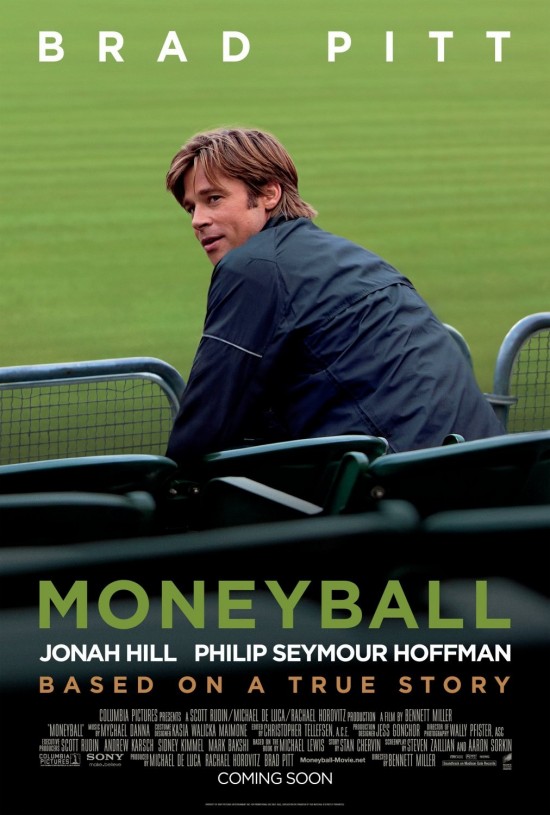 Sony has released the poster for Moneyball.
Rejects lists 26 things they learned from the Ghostbusters audio commentary.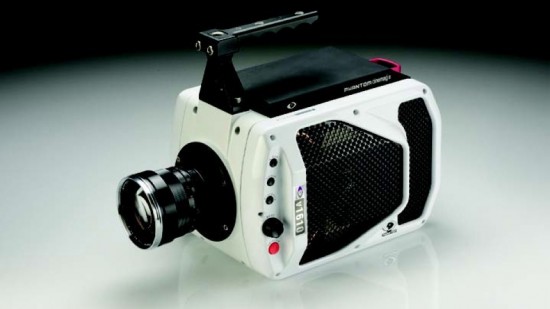 The new Phantom v1610 video camera is capable of recording up to a million frames per second slow motion.
Movieclips will bring 20,000 film snippets to YouTube.
Patton Oswalt has made another 5-second short film.
SyFy has canceled its long-running, popular tv series Eureka.
Due to the amount of graphics and images included in Page 2, we have to split this post over a BUNCH of pages. Click the link above to continue the third page of Page 2.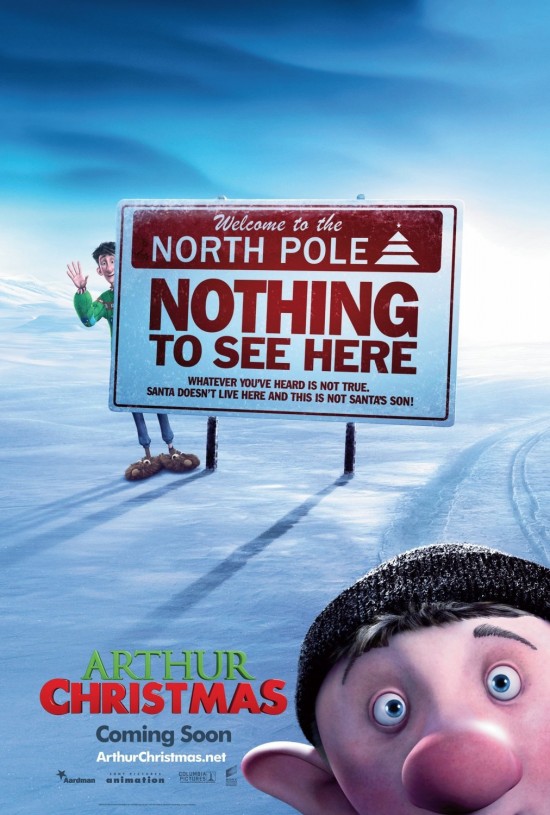 IMPA has an international poster for Arthur Christmas.Alan Tudyk talks to Coming Soon about his role in the upcoming Abraham Lincoln: Vampire Hunter:
"I'm Abe Lincoln's political foil. Historically, Stephen Douglas was initially engaged to Mary Todd, who became Abe's wife. They were fellow Senators and they battled it out for the presidency. Stephen Douglas was a flip flopper. He started out his career being opposed to slavery, then he married someone with a plantation and saw all of the money coming in – it was then politically expedient to be pro-slavery... Whenever there's a political statement to be made, Stephen wanders into the movie to represent the other side. Also, historically, Stephen Douglas worked closely with vampires to realize his political ambitions."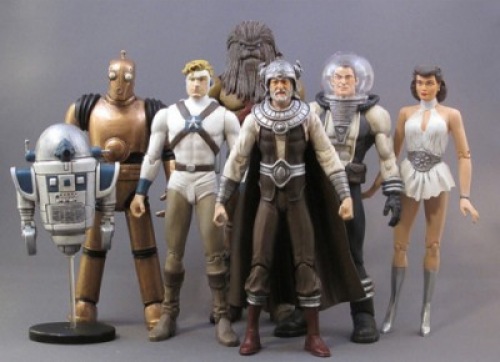 Sillof's Workshop has redesigned Star Wars action figures around the look of 1940s pulp sci-fi.Clint Eastwood's J. Edgar will skip the Toronto International Film Festival and the New York Film Festival.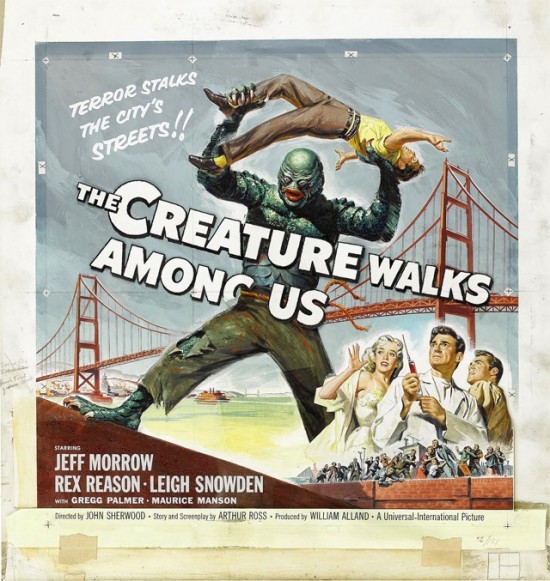 Monster Brains takes a look at the amazing poster art of Reynold Brown.Robert Rodriguez says he has an idea for a 5D version of Spy Kids: "I have an idea, but I can't say what it is yet. I do have one ready in case."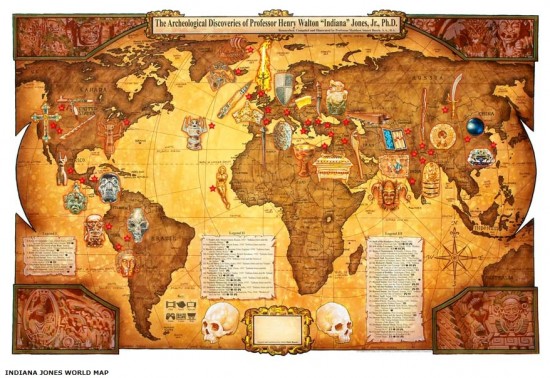 Matt Busch has created an illustrated Indiana Jones World Map showing "all of the locations that Indiana has made archeological discoveries- not just the movies- the novels, the comic books, the Young Indy TV shows, the video games, and more."
IO9 lists 10 computer-animated of motion-captured characters who actually look cool.
Watch a featurette for Paul that takes a behind the scenes look with the film's animators.
CIQ lists the 10 Most Memorable Movie Scenes That Took Place in a Car
Due to the amount of graphics and images included in Page 2, we have to split this post over a BUNCH of pages. Click the link above to continue the fourth page of Page 2.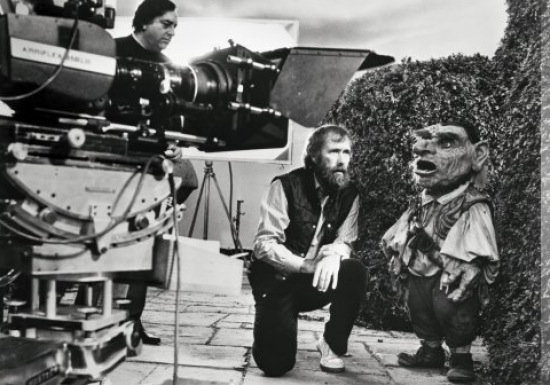 Check out a vintage behind the scenes photo of Jim Henson on the set of Labyrinth.OWF wonders why Steven Spielberg keeps returning to aliens.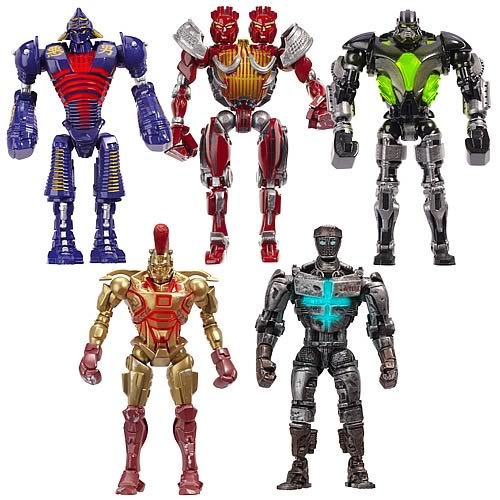 Jakks Pacific have revealed their Real Steel action figure line.
Cracked lists 6 Famously Terrible Movies That Were Almost Awesome.
Watch last week's episode of NTSF:SD:SUV starring Paul Scheer, and featuring appearances from John Cho (Star Trek/Harold and Kumar)  & Ed Helms (The Office/Hangover).
Pajiba takes a look at the 1990s and the Brief De-Objectification of the Action-Movie Actress.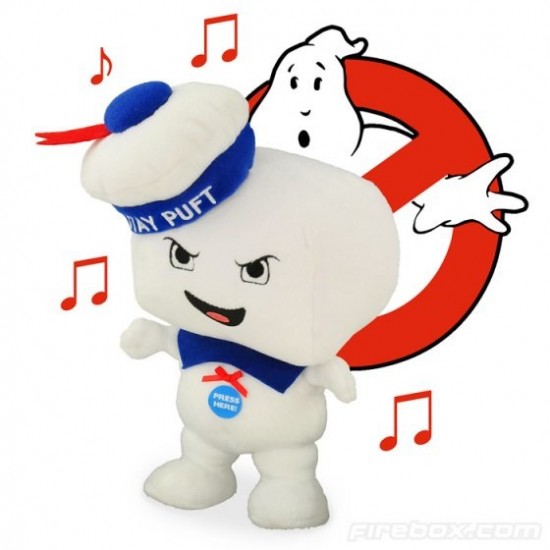 They now sell a musical 8.5 inch Stay Puft Marshmallow Man plush.Geek Sugar lists 5 Places a Star Wars Fanatic Should Visit.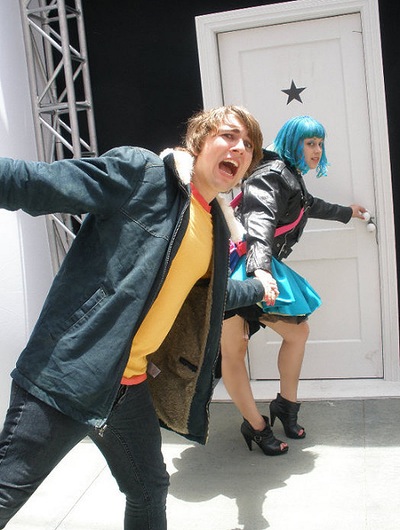 Ramona Flowers and Scott Pilgrim Cosplay by AngelicPara and boyfriend Justin.
At this year's GenCon, Fantasy Flight Games announced that they had scored a wide-ranging license for Star Wars table top games, and Margaret Weis Productions revealed that they will be making a Marvel RPG.
Due to the amount of graphics and images included in Page 2, we have to split this post over a BUNCH of pages. Click the link above to continue the fifth and final page of Page 2.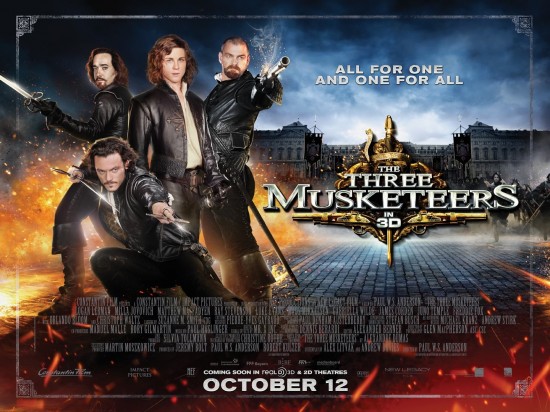 Check out the UK Quad poster for The Three Musketeers.Billy Dee Williams explains how Lando was only trying to help in The Empire Strikes Back.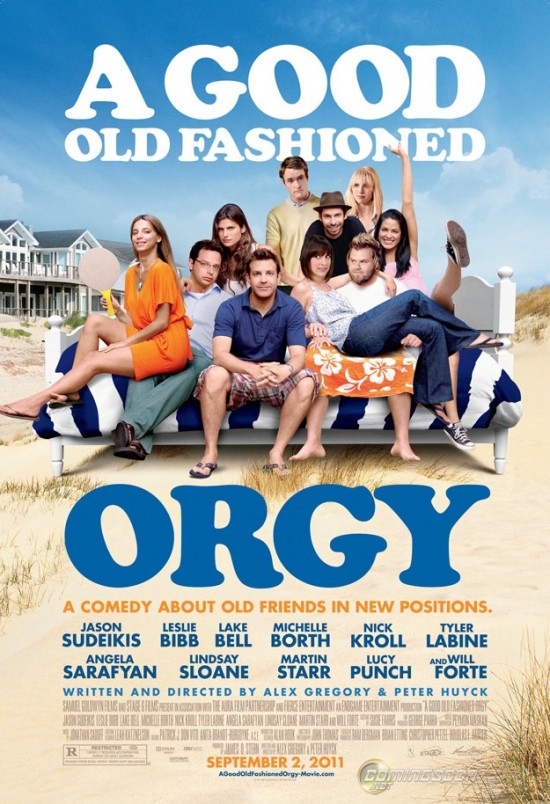 ComingSoon has premiered a new poster for A Good Old Fashioned Orgy.James Cameron's Lightstorm Entertainment has hired Kathy Franklin as President of Franchise Development to guide/build "the franchise and brand of AVATAR beyond the traditional licensing and merchandising avenues."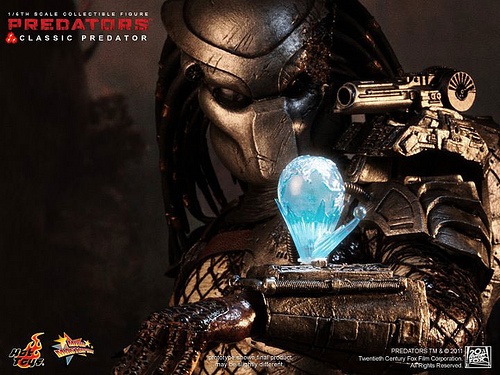 Hot Toys is releasing a 1/6th scale Classic Predator figure.
Pajiba lists 18 Long-Delayed Films and What History Says About the Box-Office Prospects of Cabin in the Woods, Tucker and Dale, and Margaret.