Rose Byrne Replaces Greta Gerwig In 'The Place Beyond The Pines'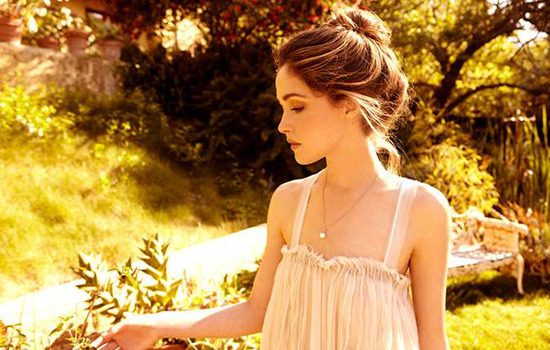 Blue Valentine director and star Derek Cianfrance and Ryan Gosling are back together for the multi-generational crime/grudge saga The Place Beyond the Pines. The film follows Gosling as a stunt cyclist who robs banks in order to provide for his son, and ands up entangled with cop-turned-politician Bradley Cooper. Their antagonism spills down the family tree, eventually involving their sons.
The large cast was said to include Greta Gerwig, but now we've learned that she had never fully signed on, and won't be able to take part in the film due to other obligations. Stepping into the role earmarked for her will be Rose Byrne, of Damages and Bridesmaids.
Vulture reports the switch; we'll now see Rose Byrne as the wife of Bradley Cooper's character. As far as we know the rest of the cast is still the same: Eva Mendes, Ben Mendelsohn, Ray Liotta, Ali Mahershalalhasbaz, Gabe Fazio, Max Martini and Emory Cohen.
The script was originally said to be influenced by Jack London; CIanfrance said of the story last year,
I have a film called The Place Beyond the Pines, which is all about fathers and guns, and it has motorcycles and guns in it. One thing I wanted to do with Blue Valentine was to make a really violent film without guns in it. The next one will have guns, so it will be easier. No studio yet. We're in the middle of financing it right now.
Just to round things out, here are a couple images of Ryan Gosling sporting a blond, tattooed look for the film.