'World War Z' Scheduled For December 2012; See New Images Of Brad Pitt In Character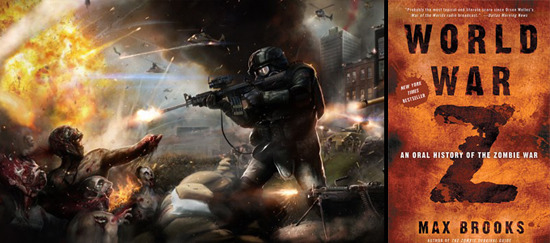 December 2012 just got a bit more interesting. The end of the year is already anchored by the first chapter in Peter Jackson's two-film adaptation of The Hobbit, on Dec 14, and the week following was crowded with three potentially big films: Ang Lee's Life of Pi, Phillip Noyce's Hunter Killer and Gore Verbinski's Lone Ranger all on the 21st. Then, only four days later, Quentin Tarantino's Django Unchained arrives as the most unlikely Christmas movie ever.
Now Paramount has set Marc Forster's adaptation of the Max Brooks novel World War Z for Dec. 21, 2012  as well. This one is also a postentially big picture, as Brad Pitt plays UN officer Gerry Lane, who is trying to compile a report of the aftermath of a zombie uprising. So which of these films will blink and shift to another date? I'm looking at you, Hunter Killer.
In addition to the release date, we've got a few new images of Brad Pitt on a boat in full post-apocalypse regalia; check those out below.
[No photo]
[release date via Box Office Mojo and Jeff Sneider; photos via Latino Review and Splash News]