'Contagion' Character Posters Promote Fear And Alienation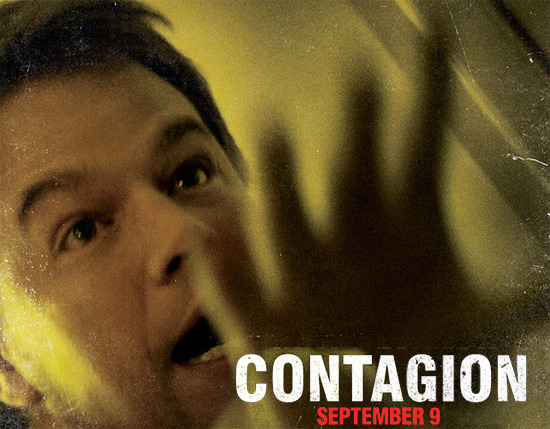 "Dont talk to anyone. Don't touch anyone." If you watched the trailer for Steven Soderbergh's viral thriller Contagion and didn't walk away with a feeling that we're all doomed to die alone in abject horror, then these six character posters might be enough to hammer that idea home. These images feature the six core cast members (Matt Damon, Marion Cotillard, Jude Law, Kate Winslet, Laurence Fishburne and Gwyneth Paltrow) in various stages of agitation, tension or distress. Not the most appealing way to look at each one, but the shots definitely get the point across.
Contagion follows the rapid progress of a lethal airborne virus that kills within days. As the fast-moving epidemic grows, the worldwide medical community races to find a cure and control the panic that spreads faster than the virus itself. At the same time, ordinary people struggle to survive in a society coming apart.
[Yahoo]