Cool Stuff: Poster Artist Alex Pardee Takes On 'Attack The Block'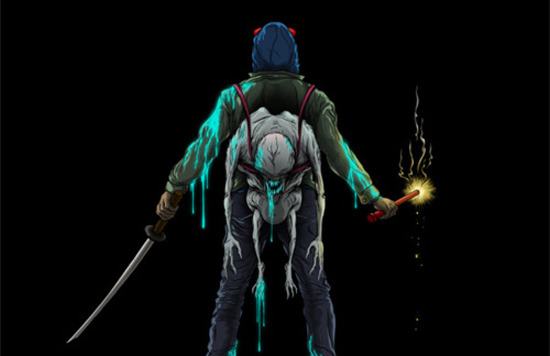 We've showcased the work of poster artist Alex Pardee before, and sadly the intent of this post is not to announce that he has produced, with commercial intent, art based on the great Joe Cornish film Attack the Block. This is, however, a post with the intent to announce that Alex Pardee has produced, with pure fan interest, art based on Attack the Block. It's good stuff; you can see both pieces in the gallery below.
On his tumblr, the artist says, "I saw Joe Cornish's alien-invasion movie "Attack The Block" the other day and I was so refreshingly blown away by it I couldn't stop thinking about it, so I drew this for funsies," before printing the image seen in the first spot in the gallery below.
He adds, "Oh and the Gorilla-Wolf-Lookin' Motherf***ers in the movie have now been added to my growing watercolor portrait archive of "MY FAVORITE MONSTERS". In case you can't tell, I liked this movie. A lot. The end."
Edit: As it turns out, there is some commercial intent here, as you can purchase a print of the second illustration right here.