Disney Schedules Two Mystery Marvel Movies, One New Pixar Film For 2014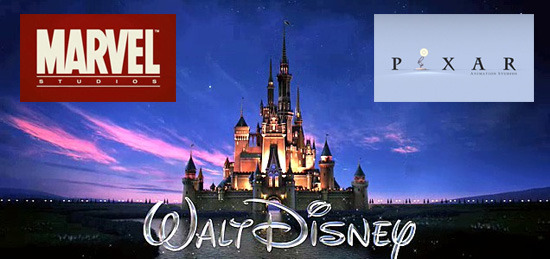 We've talked a bit recently about the fact that Marvel Studios' post-Iron Man 3 plans have been unknown to the general public. We've known that Thor 2 is a 2013 release, and the news late last week that Brian Kirk is likely to direct Thor 2 helped solidify Marvel's slate a bit. And now Disney has staked out two mystery Marvel movie release dates for 2014. As it planted those flags, Disney also claimed another 2014 date for a new Pixar film. A few more details, and some speculation, are after the break.
The two Marvel dates are May 16, 2014 and June 27, 2014. Start your speculation now about what films will hit on those days. One — probably the June 27 release — is most likely the sequel to Captain America. As for the other, your guess is as good as ours. Possibly the Doctor Strange film, should Marvel decide to really kick that one into gear. Edgar Wright and Attack the Block director Joe Cornish have been busy on their Ant-Man script, so that is also a possibility. And what about Runaways?
And then there is Pixar, which now has May 30, 2014 slated for a currently unknown film. That's the second mystery Pixar date; the other one is November 27, 2013, which we've assumed would be the home for Pete Docter's new project. So what is this second mystery Pixar film? Start guessing below.