'We Need To Talk About Kevin' French Teaser Trailer And Poster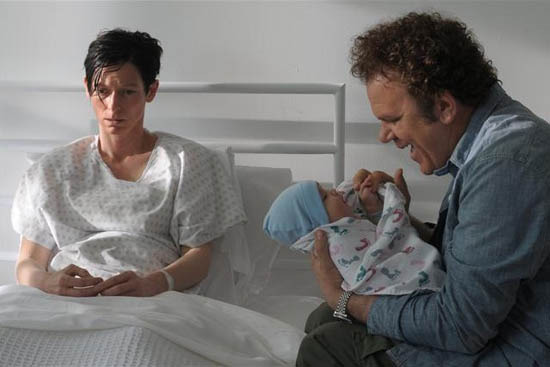 One of the most buzzed-about films at Cannes this year was Lynne Ramsay's third feature, We Need to Talk About Kevin, in which Tilda Swinton and John C. Reilly play the parents of the sociopathic Kevin, played by Ezra Miller. The adaptation of Lionel Shriver's 2003 novel was hailed as a difficult but fascinating film, and despite concerns that the film's off-putting content might limit its commercial prospects, Oscilloscope picked up the movie for distribution in the US.
We still haven't seen a domestic trailer for the December 2 release. But the film opens in France in late September, so we've now got a French teaser and poster — it's the first real look at the film for anyone not lucky enough to catch it at Cannes, so have a look after the break.
This really gets me ready to see more of the film; there's obviously a lot in store from Tilda Swinton, and I think this brief look only shows a small indication.
Here's the take on the film from Oscilloscope:
A suspenseful and psychologically gripping exploration into a parent dealing with her child doing the unthinkable, WE NEED TO TALK ABOUT KEVIN is told from the perspective of Eva, played by Tilda Swinton in a tour-de-force performance. Always an ambivalent mother, Eva and Kevin have had a contentious relationship literally from Kevin's birth.   Kevin (Ezra Miller), now 15-years-old, escalates the stakes when he commits a heinous act, leaving Eva to grapple with her feelings of grief and responsibility, as well as the ire of the community-at-large.  WE NEED TO TALK ABOUT KEVIN explores nature vs. nurture on a whole new level as Eva¹s own culpability is measured against Kevin¹s innate evilness, while Ramsay¹s masterful storytelling leaves enough moral ambiguity to keep the debate going.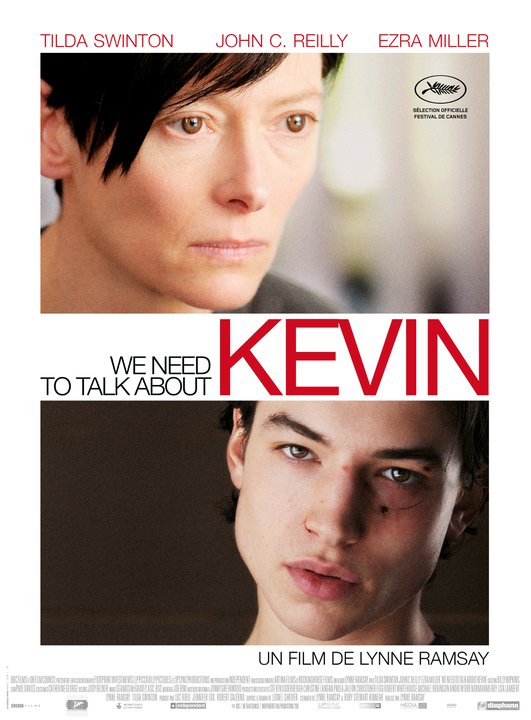 [ONTD]