Casting Bits: Scoot McNairy In 'Argo;' Nick Frost 'Ice Age 4;' Kevin James And Emily Watson In 'Little Boy'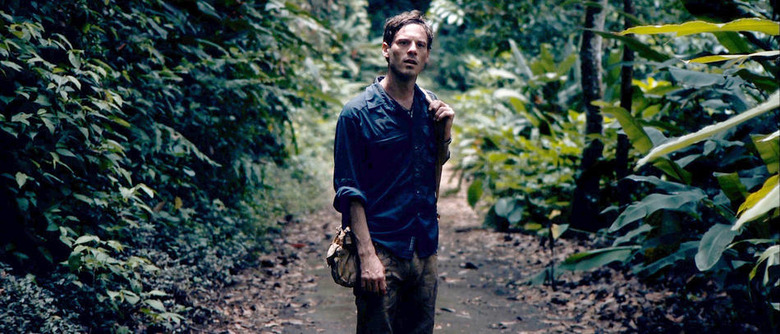 Sometimes there's no way to make a casting roundup conform to any sort of sense. Such is the case here, as we've got info on a wild reality-based political thriller set in 1979, an animated sequel, and an indie family drama with a very unlikely cast. In other words, after the break you'll find info on:
Monsters star Scoot McNairy joining Ben Affleck's Argo,
Nick Frost and seven hundred other actors doing voices for the fourth theatrical Ice Age movie,
and an indie called Little Boy, which has Kevin James and Emily Watson set to star.
There was a point a few months ago where Scoot McNairy, one of the two leads of Gareth Edwards' film Monsters, was pegged as the Next Big Thing, with a bunch of possible projects supposedly in the wings. That seemed to fizzle out a bit — that report was perhaps a little PR blast that failed to really make an impact. But now the actor has a new role, and in one of the films that we're really starting to anticipate, too.
McNairy will be in Argo, the film that Ben Affleck is directing and starring in based on the true story of a CIA effort to extract hostages from Tehran in 1979. The hook: the agents posed as a movie crew making a big-budget sci-fi film. We don't know his role, but do know that he'll work alongside Bryan Cranston, John Goodman and Alan Arkin. That's good company to keep! Scoot McNairy also recently shot a role in another one of our highly anticipated films for the year, Andrew Dominik's Cogan's Trade, so he's not doing too poorly at all. [Variety]
It's a total non-sequitur that brings us from Argo to Ice Age: Continental Drift, which has just added the voices of Nick Frost, JB Smoove, Joy Behar, Heather Morris, Josh Gad, Alan Tudyk, Kunal Nayyar, Nicki Minaj and Alain Chabat. They join an already sizable voice cast that includes Ray Romano, Queen Latifah, Denis Leary, Jeremy Renner, John Leguizamo, Sean William Scott, Aziz Ansari, Wanda Sykes, Keke Palmer, Jennifer Lopez, Drake and Josh Peck. I dare you to keep that cast straight.
The film is being directed by Steve Martino and Mike Thurmeier, and all trade reports offer by way of story is that " Scrat's pursuit of an acorn has world-changing consequences that help Sid (Leguizamo) reunite with his long lost family. The rest of the gang, meanwhile, tries to make their way home despite roadblocks from a determined menagerie of colorful characters." In other words, it's an Ice Age movie, with all that entails. [Variety]
Let's take one more left turn to report on an indie called Little Boy that has assembled a peculiar cast.
Kevin James, Emily Watson, Ben Chaplin, and David Henrie are all attached to the U.S./Mexican co-production that is called "a family drama set in small-town America in the early days of WWII. It revolves around an 8-year-old with developmental problems. His only friend is his father, and with his departure to war, the troubled boy is forced to confront the cruelty of schoolmates and others."
It's easy to make jokes about Kevin James movies like Zookeeper, but I'm happy to see him diving into something that is the complete opposite of that film. We'll be looking forward to seeing how this one turns out. If he ends up in this and the new Charlie Kaufman film, it'll be like watching a minor seismic shift.
Oh, and the 8-year old in Little Boy will be played by Jakob Salvati, a new talent found via a nationwide casting search. Alejandro Monteverde (Bella) will direct. [Variety]