Bryan Cranston In Talks For 'World War Z'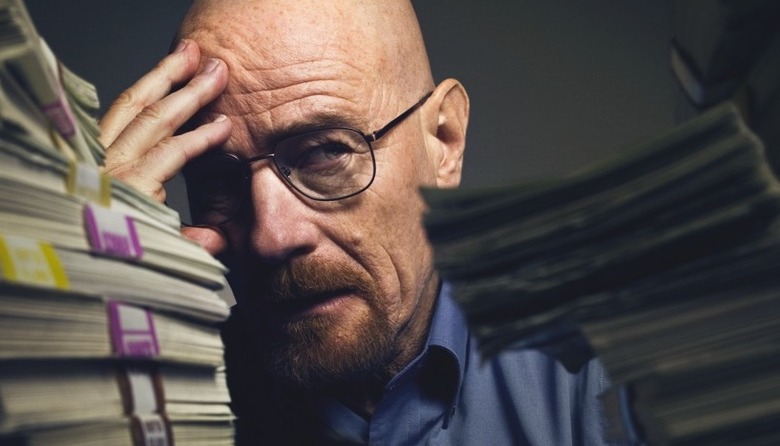 We may receive a commission on purchases made from links.
Another week, another Bryan Cranston casting story. The Breaking Bad star was recently forced to drop out of Ruben Fleischer's Gangster Squad due to scheduling conflicts, but don't think that's slowed his meteoric rise any. The actor is currently in negotiations to join World War Z, Marc Forster's adaptation of Max Brooks' acclaimed novel.
Subtitled An Oral History of the Zombie War, the book takes place in an apocalyptic future in which mankind is fighting back against the zombie threat. The film will star Mireille Enos and James Badge Dale, along with Brad Pitt as United Nations employee Gerry Lane. Read on after the jump.
World War Z is just the latest addition to Cranston's very busy slate, which also includes Red Tails, John Carter, Rock of Ages, Total Recall, and Argo (the project he picked over Fleischer's movie). All of that is in addition to his ongoing lead role on AMC's Breaking Bad, for which he's won three Emmys. Cranston's next big-screen appearance will be in next month's Contagion, directed by Steven Soderbergh. It'll be his fifth film this year, after The Lincoln Lawyer, Detachment (which played at Tribeca), Drive, and Larry Crowne. Next to this guy, Jeremy Renner looks lazy and underemployed.
Here's the Publishers Weekly synopsis of World War Z, via Amazon:
Brooks, the author of the determinedly straight-faced parody The Zombie Survival Guide (2003), returns in all seriousness to the zombie theme for his second outing, a future history in the style of Theodore Judson's Fitzpatrick's War. Brooks tells the story of the world's desperate battle against the zombie threat with a series of first-person accounts "as told to the author" by various characters around the world. A Chinese doctor encounters one of the earliest zombie cases at a time when the Chinese government is ruthlessly suppressing any information about the outbreak that will soon spread across the globe. The tale then follows the outbreak via testimony of smugglers, intelligence officials, military personnel and many others who struggle to defeat the zombie menace. Despite its implausible premise and choppy delivery, the novel is surprisingly hard to put down. The subtle, and not so subtle, jabs at various contemporary politicians and policies are an added bonus.
Discuss: Anyone have any guesses to which character Cranston might be playing in World War Z? Also, the header image seems to be a publicity photo of Cranston in character as Walter White from Breaking Bad, but I prefer to think of it as a candid shot of Cranston trying to figure out what to do with all the money he's raking in now that he's in everything.