Bruce Campbell Has A Role In Sam Raimi's 'Oz: The Great And Powerful'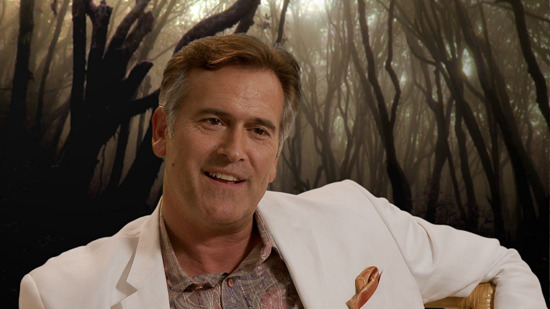 Briefly: This isn't exactly a surprise. Sam Raimi's most notorious film accomplice, Bruce Campbell, has announced that he has a role in Oz: The Great and Powerful. What's he playing? We don't know. All we've got is a tweet from the actor announcing, "I. Am. In. Oz. Sam Raimi refuses to tell me what character I will portray. Just know that the role is PIVOTAL." The emphasis on that final word suggests to me that the role, like his appearances in the Spider-Man films, will be anything but. Regardless, it's good to know he's on board.
There are also rumors that Bruce Campbell will cameo towards the end of Fede Alvarez's remake of The Evil Dead, which is about to go into production.