Tim Hill Hired To Direct 'Short Circuit' Reboot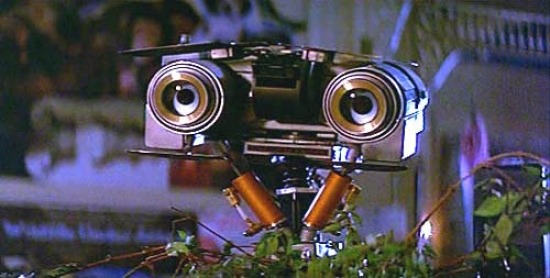 In 2008 Dimension Films picked up the rights to remake the mid-'80s robot film Short Circuit, but as is often the case with projects like these, actually getting the picture to a position that is ready to shoot is taking some time. Now there's a new director: Tim Hill, who will also oversee the creation of a new script.
Deadline has the news on the hire, noting that Tim Hill is the director of this year's Easter Bunny picture Hop, as well as of Alvin and the Chipmunks. If that sounds dodgy, consider that the last director on the project was Steve Carr, who made Paul Blart: Mall Cop, as well as Next Friday, Dr. Doolittle 2 and Daddy Day Care. If nothing else, the sequence of those two hires makes the studio's intent pretty clear: the goal is something very mainstream, and very easily digestible.
Original Short Circuit creators S.S. Wilson and Brent Maddock wrote a script for the remake, but Dan Milano was hired to do a new draft; that was back in the summer of 2009, when the script was being called "a robot reboot that brings the iconic Johnny 5 into the 21st century," and one that would take into consideration current advancements in robotics.
Now Tim Hill will be part of the new screenwriting process, but we don't know if he'll write the script or work with another writer. We also don't know what the approach will be. David Foster, who produced the original, is still producing, along with Ryan E. Heppe and John Hyde. I've seen people upset about the idea of a remake of this film, which I don't understand at all. It barely registered on me at the time, and I'm hard pressed to recall anything about it beyond the basic design of the robot. But every movie has someone to love it, I guess.