'In Time' Trailer #2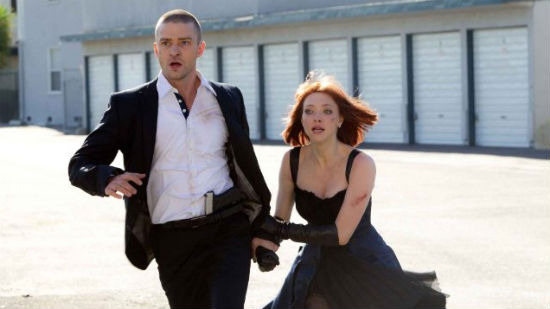 Twentieth Century Fox has released a second (or third, if you count the Comic-Con reel) trailer for their upcoming Andrew Niccol sci-fi action film In Time. Unlike the previous trailers, though, this one provides a much more digestible and concise explanation of the slightly complicated conceit created by the man behind The Truman Show and Gattaca. In Time stars Justin Timberlake, Amanda Seyfried, Cillian Murphy, Alex Pettyfer, Olivia Wilde and Vincent Kartheiser in a world where you only age twenty five years before your your life literally becomes a ticking clock toward death. That is, of course, unless you can get more time. The film is scheduled for release October 28. Check out the new trailer below.
You can watch the full trailer in HD over on Apple, or just the embed right here.
My only complaint with this trailer is, though it spends a lot of time setting up this futuristic world, it gives no sense of what the actual story is about. But maybe that's a good thing?
We'll have more on In Time soon, including a full set visit report. Are you getting what Niccol is going for her? Are you excited for this movie?