Chris Evans Offered Lead Role In Albert Hughes' 'Motor City;' Russell Brand Offered Co-Lead Role In Diablo Cody's 'Lamb Of God'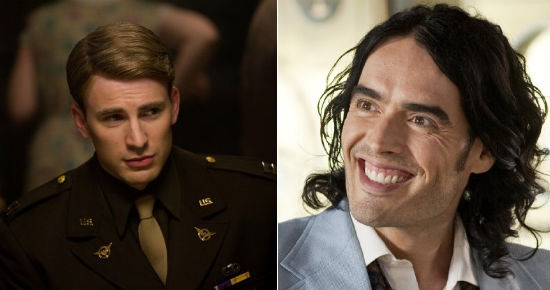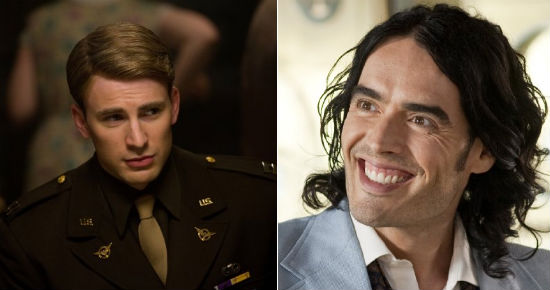 Two movies that have been batted around for some time have just made significant moves forward. First there's Motor City, a film that was on the 2009 Black List, has only one line of dialogue in the entire thing, and is about a crook who is framed and dead set on revenge when he gets out. Albert Hughes will reportedly direct the film for Warner Bros. and he, along with producer Joel Silver, have offered Chris Evans as the lead.
Then there's Lamb of God, Diablo Cody's directorial debut about a young religious girl who loses her faith and heads to Las Vegas. Russell Brand has reportedly been offered the co-starring male lead in the film. Read more about both these projects after the break.
Twitchfilm broke both of these stories, but let's talk Motor City first.
If one were to just say it's a film about "a small time crook who is framed and sent to jail only to go after those who put him there upon release" Albert Hughes would definitely be a good choice to direct. Plus, coming off of Captain America, Chris Evans might even be a good choice to star (Twitch says Joel Edgerton and Jeremy Renner are possibilities if Evans passes. Shouldn't it be the other way around? I digress). The fact remains, if the film is almost devoid of dialogue, how will mainstream audiences embrace it? Even if it's wall-to-wall action, what would it be like? I must say, I'm intrigued, but not exactly sold.
As for Twitch's Lamb of God story, they describe Cody's mysterious directorial debut as follows:
The comedy follows a young conservative religious woman who loses her faith after a plane crash, decides to go to Las Vegas to live the life of a sinner, and on her journey finds her way back to her faith.
The role Brand has been offered is "William," one the men the lead girl meets in Vegas and, according to Twitch, they're much further along in casting his role. As for the female role, it's still up in the air but they say Julianne Hough from Dancing With The Stars, Footloose and Rock of Ages, is near the top of the heap.
What are your thoughts on these projects? Do you think an action movie can work with no dialogue in today's society? Will Diablo Cody be a good director?