/Film LA: Monster Creeps – Fred Dekker's 'Night Of The Creeps' And 'The Monster Squad' Art Show, Screening And Q&A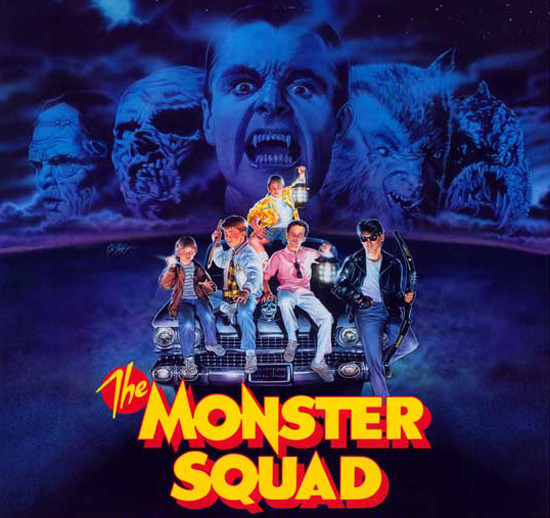 Fred Dekker isn't a household name but, for a large portion of us, his films are household essentials. Films like Night of the Creeps and The Monster Squad are cult classics revered almost thirty years later and this Saturday Night in Burbank, CA, they'll both be celebrated. Chogrin presents an event called Monster Creeps, a one night only art show featuring works inspired by those two films followed by an intimate, big screen screening of The Monster Squad. Dekkar will be on hand to for a signing and will be part of a Q&A, moderated and led by yours truly. We'll premiere some of the art later this week, but we wanted to alert everyone to this awesome event so you can begin to set your schedule. Get all the specifics after the jump as well as your first look at the event poster by Justin Gray.
Here's the poster by Justin Gray.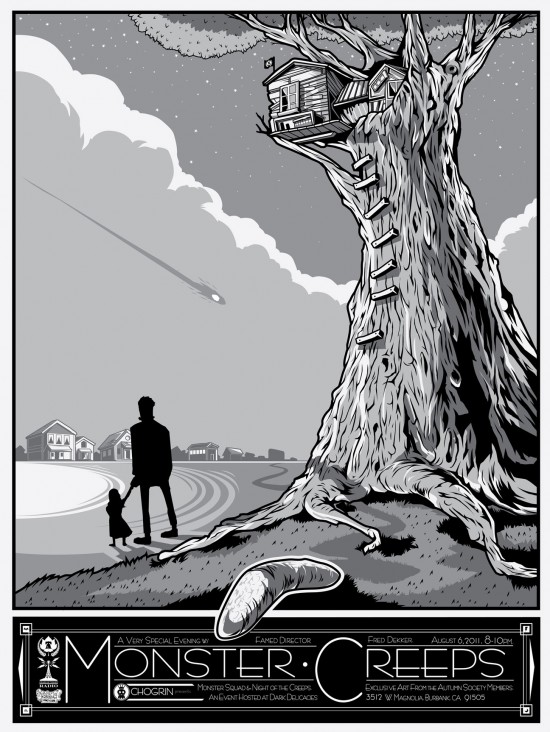 And here are all the event detail:
CHOGRIN PRESENTS: MONSTER CREEPS, an art show & tribute to the films by Fred Dekker (Night of the Creeps / Monster Squad), featuring art from members of the Autumn Society & other special guests!
FEATURING: An appearance & signing by writer & director Fred Dekker (with purchase of poster)
WHEN: Saturday, August 6th (8pm-10pm)
WHERE: Dark Delicacies ( www.darkdel.com / 3512 W. Magnolia, Burbank, CA 91505 )
SPECIAL SCREENING: A special screening of Monster Squad will be held at the Banshee theater ( www.theatrebanshee.org / 3435 W. Magnolia Blvd., Burbank 91505 ) with a Q&A moderated by Germain Lussier of Slashfilm.com. The screening stars at 11 p.m. and will be first come, first served.
ART: View the art featured in the show (updated weekly) http://monstercreeps.blogspot.com/p/art.html
MORE ABOUT: Read on how this show came to be http://monstercreeps.blogspot.com/p/about.html
SPONSORED BY: Stange Kids Club (www.strangekidsclub.com) / Fright Rags (www.fright-rags.com) / Dead of Night Radio (deadofnightradio.blogspot.com) / The Autumn Society (www.theautumnsociety.com)