Casting Bits: Bradley Cooper Back In 'Silver Linings Playbook', Reese Witherspoon In 'Wish List', Alden Ehrenreich In 'Stoker', Karen Gillian In 'Not Another Happy Ending'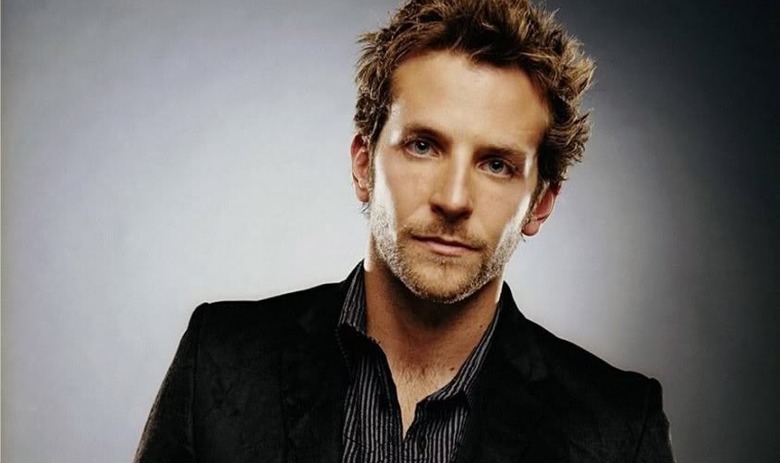 Way back in late 2010, we reported on the potential casting of Bradley Cooper in the lead role for David O. Russell's The Silver Linings Playbook. At some point, however, Mark Wahlberg emerged as the star of the film, and Cooper was no longer associated with the project. Now, it's looking like we're back to square one, with Wahlberg out and Cooper back in. Wahlberg has dropped out of the film due to a scheduling conflict with a different project (possibly Broken City with Allen Huges), and Cooper is currently in talks to replace him.
Also in talks for the movie is Robert De Niro, who met with Russell earlier this summer regarding an unnamed part. Jennifer Lawrence is still set to co-star as the main character's love interest. Based on a novel by Matthew Quick, the film follows a former high school teacher (that'd be Coopers part) who's just been released from a four-year stint at a mental institution into the care of his mother. [Deadline]
After the jump: Reese Witherspoon teams up with Disney, Alden Ehrenreich joins Stoker, and Doctor Who star Karen Gillan nabs an indie romance.
The script, written by Randi Mayem Singer, follows a little girl who makes ten wishes at a wishing well, but whose wishes never come true because her coin got stuck on its way down and never actually hit the bottom of the well. 25 years later, the coin becomes dislodged and the girl, now an "ambitious career woman," has to deal with her childhood desires coming to life all at once. Which... yawn. It's not a bad premise, but it also doesn't sound terribly different from the zillion other "successful career-driven adult rediscovers inner child through magic" movies out there. [Deadline]
Alden Ehrenreich (Tetro, Twixt, that Sofia Coppola-directed perfume ad starring Natalie Portman), has become the latest actor to join Stoker, the English-language debut of Korean director Chan-wook Park (Oldboy). Ehrenreich will be starring opposite Mia Wasikowska, Matthew Goode, Jacki Weaver, Lucas Till, and Nicole Kidman.
Scripted by Wentworth Miller (yes, that Wentworth Miller), the thriller centers around a teenager (Wasikowska) dealing with the death of her father and the unexpected appearance of a mysterious uncle (Goode). Ehrenreich will play Whip Taylor, an alpha-dog football player who treats Wasikowska nicely while his teammates pick on her — "until his kindness deteriorates." [Showblitz]
Karen Gillan is best known for playing the lively redheaded companion Amy Pond to Matt Smith's Doctor in the beloved Brit series Doctor Who, but it seems she's looking to branch out. To that end, Gillan's signed on for the lead part in a UK indie romcom titled Not Another Happy Ending, directed by John McKay and co-starring Emun Elliot and Martin Compston. David Solomoms' script revolves around a writer (Gillan) who suffers writers' block after success makes her too happy to write the miserable fiction she's known for. Elliot plays her publisher, who sets out to make her unhappy again in order to help her write only to realize that — surprise — he's falling in love with her.
Gillan's done a few outside projects since starting her stint on Doctor Who, though nothing that's really caught on here in the States. However, (potential spoiler) if rumors that Gillan plans to leave the show after the current season are true, we can probably expect to see her take on lots more non-Doctor projects soon. [The Playlist]
Discuss: Who do you think is a better choice for the lead of Silver Linings Playbook?