Peter Berg Confirms That A New 'Friday Night Lights' Film Is In Development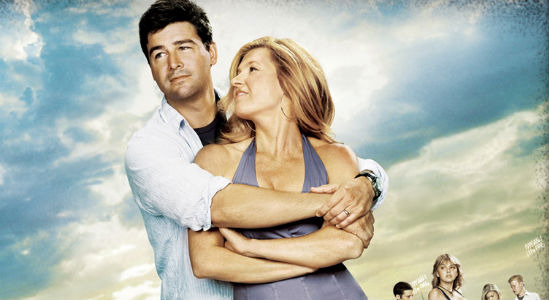 A couple weeks back, just as the show Friday Night Lights was ending its five-season run, word filtered down that producer Peter Berg is quietly developing a new Friday Night Lights film to spin off from the TV show. That would make quite a lineage: a film spun off from a TV show loosely based on a movie that was based on a book. We didn't have much info on this theoretical new film beyond this statement: "Peter Berg told us he wants to do an FNL movie with Chandler/Britton off the final episode." Now we've got a statement from the producer himself confirming that a new FNL film is moving forward.
Deadline reports from a Television Critics Association panel, after which Peter Berg (series exec producer, and director of the original theatrical film) says that a new film based on the TV show is in active development. "We're very serious about trying to do it," he said, relating that a script is being written and the hope is to shoot next year.
Universal would be behind the film, should the studio approve the script, and Deadline says the new film "would feature the cast of the series led by Emmy nominees Kyle Chandler and Connie Britton." Granted, two weeks ago Universal denied that a film was in development, so we'll let you know what sort of official statement comes out of the studio in response to this announcement.
Two questions: will this really happen, given that the show was famous for low ratings? And with a seeming consensus that the show ended on a very good note, what could the film do that would both push the story forward and not undercut that series finale?