'Drive' Poster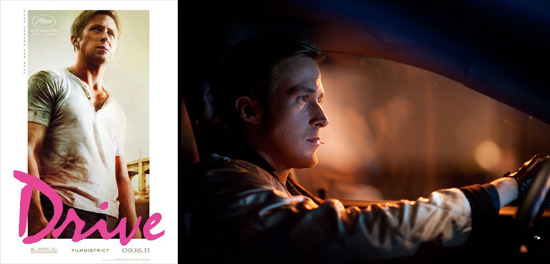 Nicolas Winding Refn's Drive is one of my favorite films of the year so far, and the perfect film for those who want something with an edge a little more sharp than found on the summer film crop. I'd like to suggest watching the red-band trailer we posted during Comic Con, but while it is a great trailer, it also shows a lot. It's a better postcard for people who have seen the film than for those who haven't, unfortunately.
Until we can pass along a trailer that is a bit more vague, here's the first poster for the film, featuring some great title typeface (it's so GTA: Vice City!) and a mid-movie look at the determined central character played by Ryan Gosling.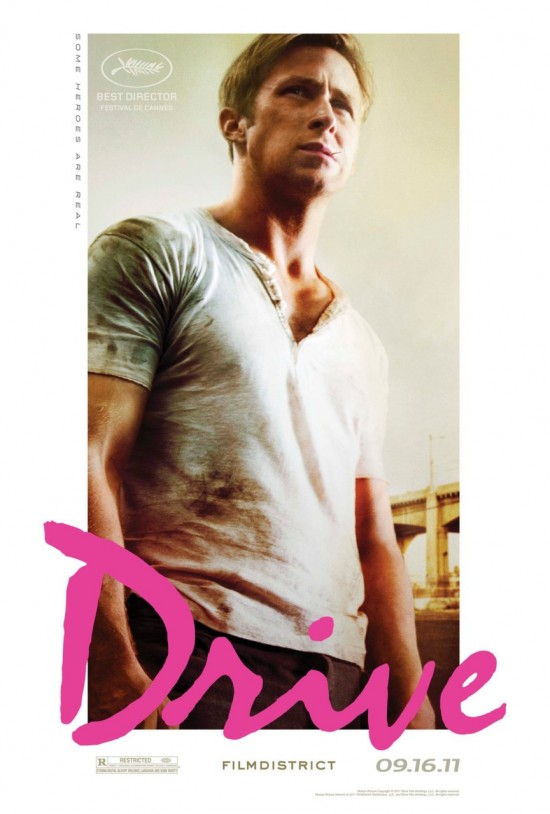 This poster along with two other character sheets was given out in some quarters of Comic Con, including at the FilmDistrict party. In one image below you'll see the signed posters scored at that party by Eric at CinemaBlend, who made the right choice that night.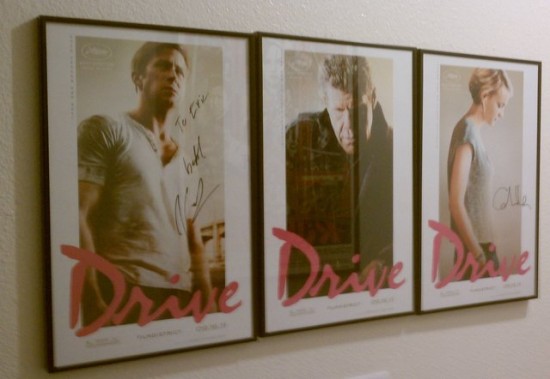 Since I can't give you a bigger poster image or a more general-audiences sort of trailer, I'll offer up the film's title track. This is by Kavinsky, an associate of Daft Punk and Mr. Oizo (aka the writer/director of Rubber) and is just a great late-night drive track. It works beautifully as the opening credits tune for the film, but also sounds great on its own. (You'll find no shortage of remix versions of this track, and there's a pretty good video for it made out of Terminator footage, too.)
[via The Film Stage]