Cameron Crowe Discusses 'Say Anything' Sequel; Announces 'We Bought A Zoo' Composer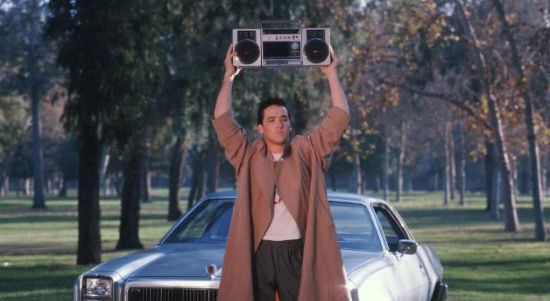 After a six year hiatus, Cameron Crowe is about to come back in a big way with three films released in five months: The music documentaries
and
as well as
, We Bought A Zoo. Like all of his previous films, though, these are singular stories. Crowe's never been much of as a sequel guy. However, during the annual Television Critics Association press tour, when asked if he'd ever do a sequel to Say Anything, Crowe said the following:
I do kind of think there might be another chapter to that. I've thought about it from time to time, and talked to John Cusack about it. Lloyd Dobler might be back. It's the only thing I've written that I would consider doing that with.
Can he possibly be serious? After the jump, read more about that as well as his choice of composer on We Bought a Zoo, Sigur Ros member Jonsi.
Crowe also made both the Say Anything and Jonsi announcement at the TCA stating the following, according to
:
Matt Damon loves Sigur Ros. We played some of the music on his first day on set, and he said, 'Keep it coming man, keep it coming.' The movie is being scored by Jónsi from Sigur Rós. I love Sigur Rós, and Jónsi has done this amazing score for us.
The music of Sigur Ros was also used not only on the set of Vanilla Sky, but in the movie as well. In fact it was the first time the band licensed any of their songs for a film, according to
. As for the band's front man, Jonsi, he recently contributed to a film with
How To Train Your Dragon.
As for Say Anything 2, it's obviously just a pipe dream at this point but the fact that Crowe has discussed it with Cusack means he probably has a decently formed idea. And while I'd normally trust Cameron Crowe on this, would you ever really want to know what happened following the "Bing" on the plane at the end of Say Anything? It's a pretty perfect ending.