Lars Von Trier To Shoot 'Nymphomaniac' In 2012; Softcore And Hardcore Versions Likely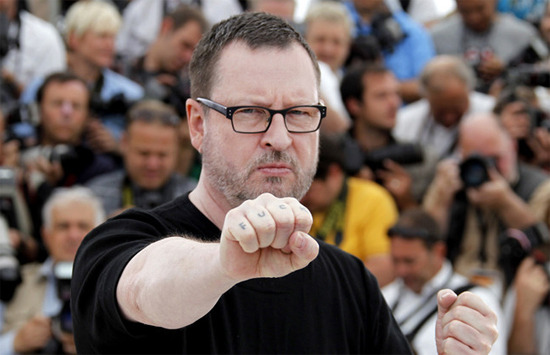 The name Lars von Trier is nearly synonymous with controversy. His films are polarizing, and his public statements often run to the dramatic. And, at times, the foolish, as when he referenced Hitler this year at Cannes.
But his work — even his most deliberately provocative  work — stands on its own. Antichrist, arguably his most button-pushing film to date, may unravel late in the game, but much of the film is a harrowing and perceptive account of the intersection between ego, sanity and love. Thanks to the scenes of full-on penetration and extreme violence you may not like it, but it is a film that should be seen.
His next film will likely be Nymphomaniac, which the director is now researching in preparation for a summer 2012 shoot. And, because the film is meant to follow "the erotic life of a woman from the age of zero to the age of 50," it will be just as sexually explicit as Antichrist. So much so, in fact, that the director will likely release two cuts of the film.
Screen Daily reports that the English-language film will be assembled in two forms, "one a hardcore cut likely to feature scenes of penetration and a softer version that can be shown in more mainstream cinemas." The sex will be the hook, rather than the, er, meat of the film; producer Peter Aalbæk Jensen says the film will be primarily dialogue-driven.
The producer also says,
I think that this will be a very amusing film also, very erotic but very funny also. I guess we have something which could generate some press attention. How pornographic it will be, that we have to see in terms of what financing dictates.
If he seems overly circumspect in that regard, remember that this is the guy who accidentally revealed part of the plot of Antichrist very early, incurring the wrath of Lars von Trier and prompting a big rewrite on that film.
And since we're talking about Lars von Trier and controversy, I suppose this is the place to reference a story that involves one of his films. Anders Behring Breivik, the insane demon who recently killed 77 people in Norway, is reportedly a big fan of Trier's 2003 film Dogville. The director expressed real dismay upon learning that fact, telling Politiken:
I feel badly about thinking that 'Dogville,' which in my eyes is one of my most successful films, should have been a kind of script for him. It's horrific. My intention with 'Dogville' was totally opposite. Namely, to ask whether we can accept a protagonist who takes revenge on the entire village. And here I take the absolute distance from revenge. It's a way to nuance the protagonist and our feelings and perhaps even uncover it, so it just is not black and white... And you can ask if I regret making the film. And yes, if it was an inspiration, I'm sorry that I made it. But of course I have educational purposes with my films, even if I hesitate to admit it, and my views are the complete opposite of Breivik and his deeds.