Casting Bits: Darren Criss In 'Imogene', Frank Grillo In 'Gangster Squad' And 'End Of Watch', Patricia Clarkson In 'Parks & Recreation'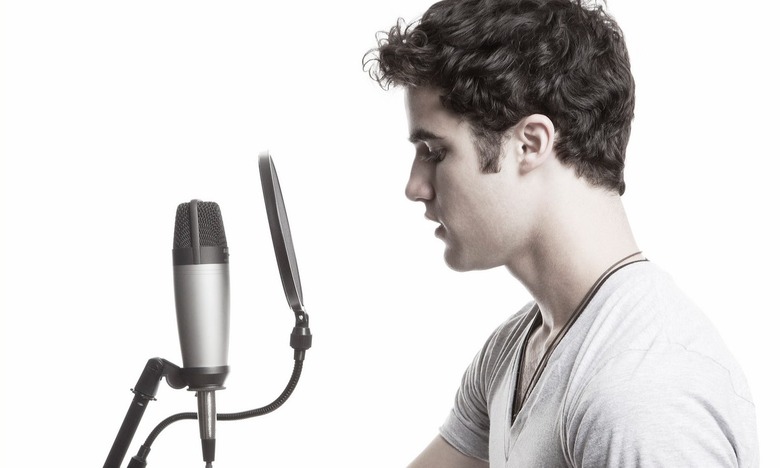 Glee star Darren Criss has landed a part in Imogene, a dark comedy by American Splendor directors Shari Springer Bergman and Robert Pulcini. The Michelle Morgan-penned script revolves around a New York playwright (Kristen Wiig) who fakes a suicide in order to get her ex-boyfriend's attention. Instead of winning him back, however, she winds up forced to move in with her gambling-addicted "tacky Jersey Shore mother" (Annette Bening).
Criss will play "a younger love interest" who catches the eye of Wiig's character, but let's be real — the really intriguing bit of info here is the fact that Bening will be, as Vulture put it, "channel[ing] Snooki" to play "the mother who's a little inappropriate all the time." Shooting for the project will begin in New York City this summer. [ThePlaylist]
After the jump, Frank Grillo picks up two new roles on either side of the law, and Patricia Clarkson gets ready to scare the living daylights out of Ron F***ing Swanson.
He'll be switching sides for the second project, David Ayer's End of Watch, which revolves around the bond between two LAPD officers. The film will reunite him with his Gangster Squad co-star Michael Peña, who'll play one of the two cops; Jake Gyllenhaal, Anna Kendrick, Natalie Martinez, and America Ferrara will also star. Grillo will be in a supporting role as the cops' commanding officer. [Variety]
And now, the best (in my opinion) for last: Parks & Recreation fans will undoubtedly recall that one of the loose ends left from last season's finale was the identity of Tammy One, the first ex-wife of parks director Ron Swanson (Nick Offerman). Though no actress had been cast at that time, it was clear that whoever eventually filled the role would have to be formidable enough to believably terrify the generally unflappable Ron Swanson as well as his vicious second ex-wife Tammy Two (Megan Mullally).
Now, after months of speculation and gossip — at one point, Offerman suggested Oprah as a possibility — it's been announced that Patricia Clarkson has been cast in the part. Clarkson is probably best known for her more dramatic roles, but she's demonstrated comedic chops throughout her career as well. We don't know yet exactly what kind of evil Tammy One will end up being, but showrunner Michael Schur has described the ideal actress as someone "very powerful onscreen and very no-nonsense." Clarkson is set to appear in the Season 4 premiere, which will air on NBC September 22. [CinemaBlend]