VOTD: '[the Films Of] Pixar Animation Studios'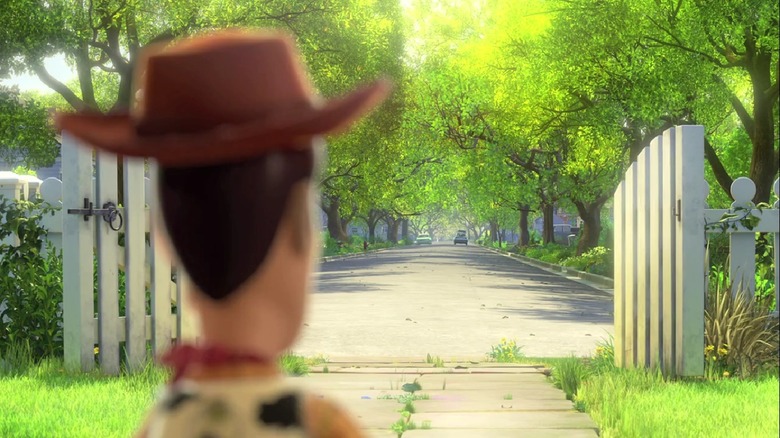 For the past seven months, Kees van Dijkhuizen's been releasing tribute videos for his yearlong "[the films of]" project, each showcasing the work of a different director via a montage, and we at /Film have been with him since the beginning. For his newest installment, however, van Dijkhuizen chose to go a slightly different route: Rather than select one auteur to focus on, he's chosen an entire company. Watch "[the films of] Pixar Animation Studios" after the jump.
In his behind-the-scenes Tumblr post, van Dijkhuizen explains why he decided to highlight the collective studio, instead of simply selecting one of the company's directors:
Let me justify why I chose Pixar rather than Brad Bird or John Lasseter: if you look at behind-the-scenes footage from Pixar, it's very rare to see someone who hasn't been there for at least a 5-year period. Pixar films are consistent because their team is consistent and the atmosphere seems to be above perfect. With filmmakers it's usually the case that a director hires the same crew for different projects, so you're really looking at a film by that director and his team. With Pixar the exact same thing occurs. The director is someone from the team (with the exception of Brad Bird) who just happens to be in charge. That team spirit really shines through with them and that's why I decided [the films of] Pixar Animation Studios wasn't such a crazy idea.
Makes sense to me. Most studios aren't known for consistency, but Pixar's different – knowing that a movie comes from the fabled studio tells you as much about it as any director's name would. The company has a very distinct visual and even emotional style.
In the same post, Van Dijkhuizen also mentions that one of the films featured here, Finding Nemo, is his favorite movie of all time. Aw. How's he going to top that, I wonder?
Discuss: Van Dijkhuizen generally offers a clue as to which artist he'll be featuring next, but as of now he apparently has not yet chosen his next director. But why let that stop us from guessing? As of now, there are only five films left in van Dikjhuizen's "[the films of]" project — which directors are you hoping to see highlighted in his coming installments?