Olivia Wilde To Play Linda Lovelace?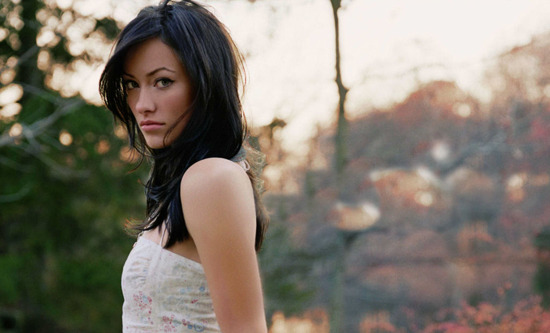 It's a big week for Olivia Wilde. Cowboys & Aliens, in which she plays a mysterious figure with an...interesting past, looks like it will open huge, despite being fairly lousy. Trailers for In Time, her film with Andrew Niccol and Justin Timberlake, are dropping left and right. And now she's getting into porn.
Oops, wait. Olivia Wilde is possibly going to be in a movie about porn. Specifically Lovelace, the Rob Epstein and Jeffrey Friedman film about Deep Throat star Linda Lovelace.
E! spoke to the actress, who revealed that she's thinking about taking the role, saying ""It would be a tremendous honor. It's such a cool role. She was a fascinating woman—with where she came from to Deep Throat to then working with Gloria Steinem and Nora Ephron. It's really fascinating." And, yes, it is a fascinating story as quite a few books and the movie Inside Deep Throat will also tell you.
Just to keep the record straight, it's a story interesting enough that more than one person want to tell it.
This is one of two competing Linda Lovelace pics. (She's the real-life Snow White!) This one is from the guys that directed James Franco in Howl; the other one, Inferno, is from writer/director Matthew Wilder and has Malin Akerman starring as Linda Lovelace. That one has been scouting Louisiana locations in recent months. Sasha Grey, Matt Dillon and Paz de la Huerta are also cast.