'In Time' Trailer: Justin Timberlake And Amanda Seyfried Run Through The Future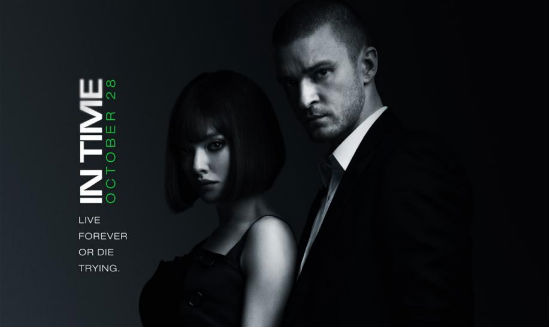 Andrew Niccol's new film In Time posits a world in which the only currency is time: every individual has a body clock which, after 25 years, constantly counts down to death. Anyone can earn or steal more time, and without that wealth, it is game over. The extended trailer we saw at Comic Con made the film look like a bit like Gattaca infused with a pulp noir sensibility. The film might be a smart thriller that uses sci-fi tropes to critique a youth-obsessed popular culture; or it might just be a silly chase thriller. Difficult to tell right now. But there is a new, shorter trailer; one that gives a bit more time to Olivia Wilde, who plays the mother of central figure Justin Timberlake. Check it out below.
Here's the trailer via Access Hollywood. Sorry about that. We'll update when a real HD version is online.
In Time stars Justin Timberlake, Amanda Seyfried, Cillian Muphy, Vincent Kartheiser, Alex Pettyfer, Johnny Galecki, Olivia Wilde and Matthew Bomer.
When Will Salas is falsely accused of murder, he must figure out a way to bring down a system where time is money – literally – enabling the wealthy to live forever while the poor, like Will, have to beg, borrow, and steal enough minutes to make it through another day.