Rumored 'Expendables 2' Cast Includes John Travolta, Chuck Norris And Jean-Claude Van Damme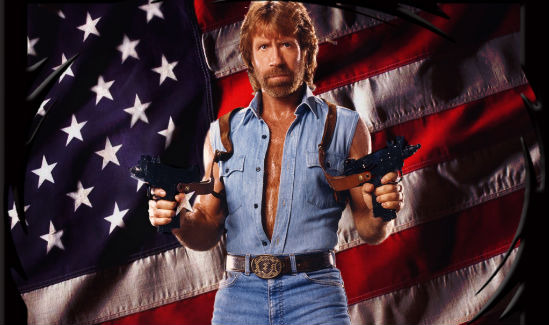 With director Simon West preparing to shoot The Expendables 2 soon aiming at an August 17, 2012 release, it's high-time we heard something about his cast. We expect that surviving members of the original – Sylvester Stallone, Jason Statham, Dolph Lundgren, Mickey Rourke, Terry Crews, Jet Li and possibly Bruce Wills – could all return but, according to an interview with the CEO of the "biggest film studio" in the country the film will shoot, Bulgaria, joining the cast are John Travolta, Arnold Schwarzenegger, Chuck Norris and Jean-Claude Van Damme. Have our muscle-throbbing, old-man action-star dreams come true? We explore the rumor after the jump.
The list of names comes from David Varod, the CEO of the Bulgarian based film company Nu Boyana who was doing an interview with Novinite (with a heads up to Collider) about films that are going to shoot in the country. Here's the exchange:
Novinite: Some very big names have been mentioned recently as very likely to shoot in Bulgaria soon, the likes of Bruce Willis and Silvester Stallone. Is there any development on that?
Varod: Yes, we are definitely going to do that project. It is going to be a sequel the "The Expendables". The shooting is going to take place the second week of September. The movie is on, definitely. It will be a very good thing for Bulgaria, since there are some very big stars coming.
Novinite: Would you disclose some of the names coming for sure?
Varod: Sylvester Stallone, Jason Statham, John Travolta, Arnold Schwarzenegger, Chuck Norris, Jean-Claude Van Damme, Dolph Lundgren, Mickey Rourke...who else? Of course, Bruce Willis. The director is Simon West, who is also a name. He is already here and has started working on the film. I believe the sequel will be better than the first movie.
While this certainly sounds legitimate and Nu Boyana is a legitimate studio (the new Conan reportedly shot there too), you can't believe anything 100% until we hear it from the mouth of the beast, in this case Lionsgate. So best to take this with a grain of salt and be cautiously optimistic.
Assuming it's true though, what do you think? Are you excited to see these guys join the team? And are you thinking what I'm thinking, "Where's Steven Seagal?"'