Superhero Bits: The Dark Knight Rises, The Avengers, Batman, Hulk, Jack Kirby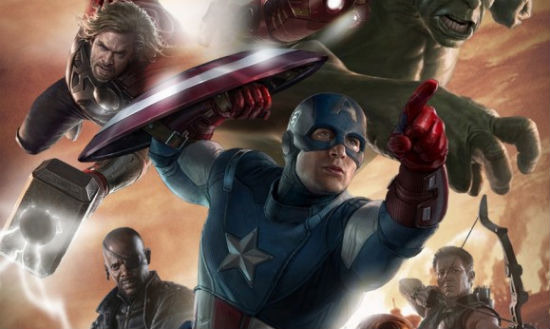 The Dark Knight Rises starts filming in Pittsburgh this weekend and a press conference was held announcing the shoot. Want to watch it? What happened when the estate of Jack Kirby sued Marvel over rights to some superheroes? Is that a teaser poster for The Avengers you see? Do you need a few options for an witty new, superhero themed t-shirt? And what does Wayne's World have to do with Man of Steel? Find out the answers to these questions and more in today's Superhero Bits!
The Dark Knight Rises begins shooting in Pittsburgh this weekend and the Pittsburgh Film Office held a press conference that included Christopher Nolan and Christian Bale. Of course, they didn't drop any spoilers, but it's cool to see them being so candid about where and when they're shooting. Thanks to the Pittsburgh Tribute (via Nolan Fans).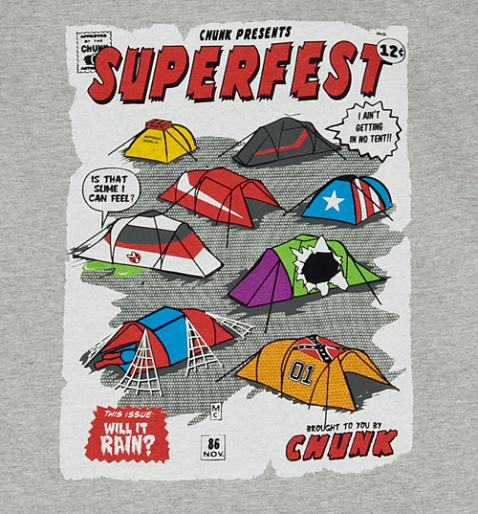 Shirtoid points out this cool t-shirt that combines camping with superheros and pop culture, things we never thought would go together.
What happens when you combine Wayne's World and pancakes? According to Before the Trailer, it's the Man of Steel. The film was reportedly filming at an IHOP in Aurora, Illinois yesterday.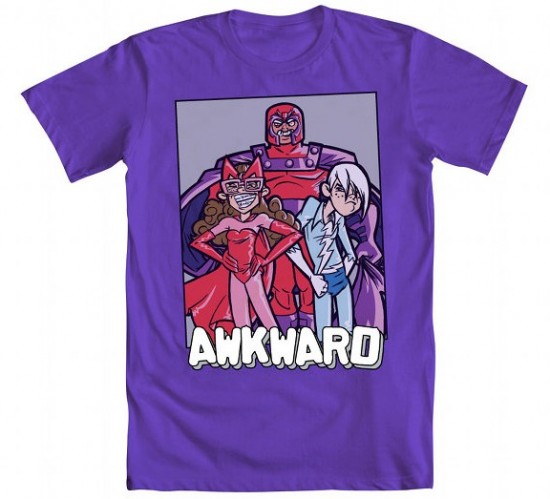 What would happen if Magneto had a family? Well it might look something like this. Buy the shirt at We Love Fine (via Fashionably Geek).
Deadline reports that a court in New York ruled against the estate of Jack Kirby and for Marvel in an ongoing lawsuit that surmised Kirby should have owned a copyright to several characters he helped created. They say that he was a freelancer and, therefore, didn't have any ownership. Ouch.
But never fret! According to The Hollywood Reporter, the Kirby estate vows that they'll appeal.
Batman has inspired some really awesome Hollywood movies and fan films as well. The latest entry into that latter category is Batman: The Last Laugh, which you can watch above. It's a co-production between ENSO Productions and Gotham City FX. Thanks to Geekologie (via Geek Tyrant).
Due to the amount of graphics and images included in Superhero Bits, we have to split this post over TWO pages. Click the link above to continue to the second page of Superhero Bits.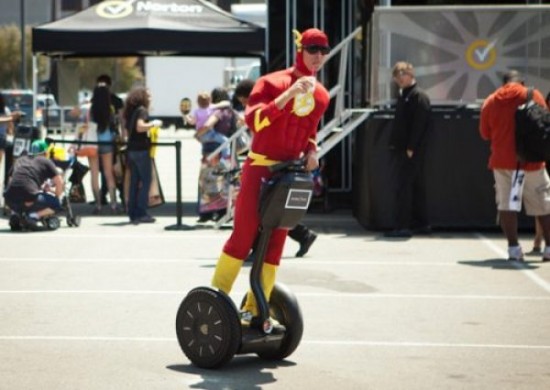 The Flash runs, right? He should be in shape, right? Then why would he ever need a segway? Funny pic thanks to Dorkly (via Geeks are Sexy).
Batman Year One is coming out in animated form soon, and there have been rumors that The Dark Knight Returns would be the next big bat-tale to get the animated treatment. That's now official; an animated TDKR(eturns) will be out next year. Thanks to Slice of Sci-Fi.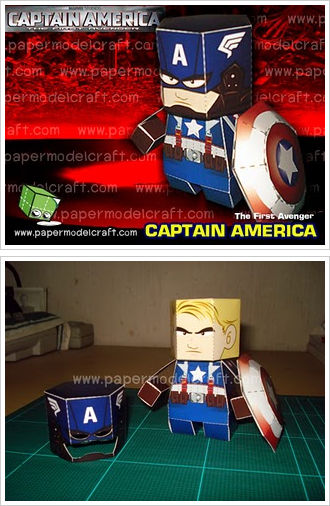 If you're into paper models and saw Captain America: The First Avenger this week, then you might be interested in making your own mini-Cap. You can download the specs here (via Paper Craft Paradise and Super Punch).
Granted, you can watch it on Blu-ray anytime you want but, if you want to see where this whole Avengers thing began in the Marvel universe, Iron Man 2 will be screening in an awesome outdoor setting at Coney Island this week. Visit Geekweek for the info.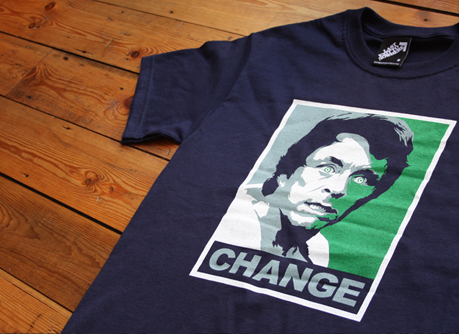 Superhero Bits is t-shirt happy today and this might be my favorite. This is a play on the Shepard Fairey's Obama Hope image that actually makes sense! Thanks to Last Exit to Nowhere.
Rose Byrne, who was awesome in both Bridesmaids and X-Men: First Class this summer, spoke to IGN about the possibility of a sequel to that film:
Yeah, we all had to sign on for three, I believe. Well, I did anyway. But as of right now I have no idea if they're planning on doing another one. But that was the idea depending on how it all went, I suppose. We'll see though. I loved working on it and loved working with the cast. I loved Matthew Vaughn. I also loved the style. The era and the fashion. And it was kind of kitsch-y and funny. It was a really fun and sophisticated superhero movie. I'm very proud of the film.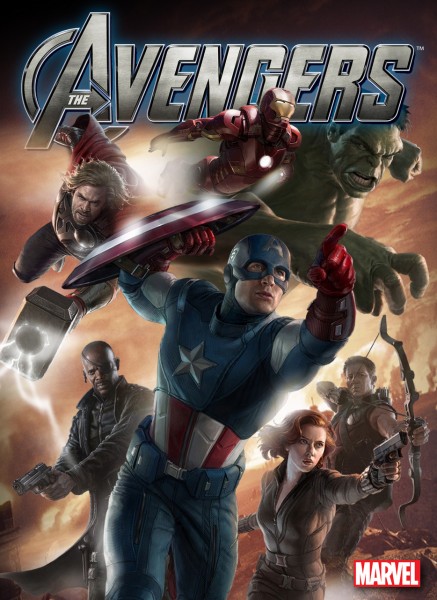 Collider has posted this really slick looking fan-made teaser poster for The Avengers using the concept art that Marvel released at Comic-Con.
Finally, speaking of The Avengers, Disney XD will premiere a new animated show next year: Hulk and the Agents of S.M.A.S.H. Read more about it on Blue Sky Disney.