Rob Cohen Directing Big-Budget Korean War Feature '1950'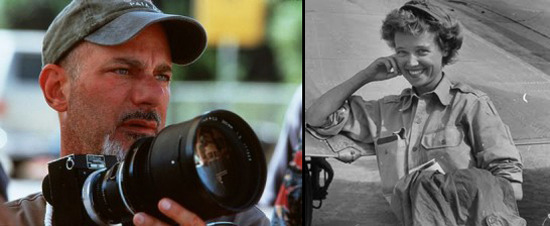 Rob Cohen will direct the most expensive movie ever made in Korea, a war epic called 1950. That may not even be the strangest part. The film is based on the true story of Marguerite Higgins, then the New York Herald Tribune's Far East bureau chief, who covered the Korean war from the front lines. A good story, no doubt, but when you make a mental list of directors who seem like a good fit for that particular tale, does the guy who directed Stealth, xXx and The Fast and the Furious jump to the top? No, not for me, either.
More info follows.
A press release announces that Rachel Long and Brian Pittman wrote the script, and summarizes the subject as such:
Marguerite Higgins, the Tribune's then Far East bureau chief, who had covered the liberation of the Nazi concentration camps at the end of WWII, initially found herself banned by the US Army top brass from covering the Korean conflict, simply because she was a woman. Her persistent efforts to overturn this ruling eventually won her special permission from General Douglas MacArthur to work alongside the front line troops.
1950 follows Higgins' journey across the Korean peninsula with a platoon of marines, ending with the mass evacuation on Christmas Eve of nearly 200,000 South Korean civilians escaping the oncoming Chinese and North Korean armies.
The film should shoot in May 2012 for a Spring 2013 release. No casting has been announced at this point. Rob Cohen's contribution to the press release is:
The Korean War has often been referred to as 'the forgotten war' and I think it's time it was remembered. Telling the story of this harrowing conflict through the eyes of pioneering journalist Marguerite Higgins makes it a very different war film on every level.